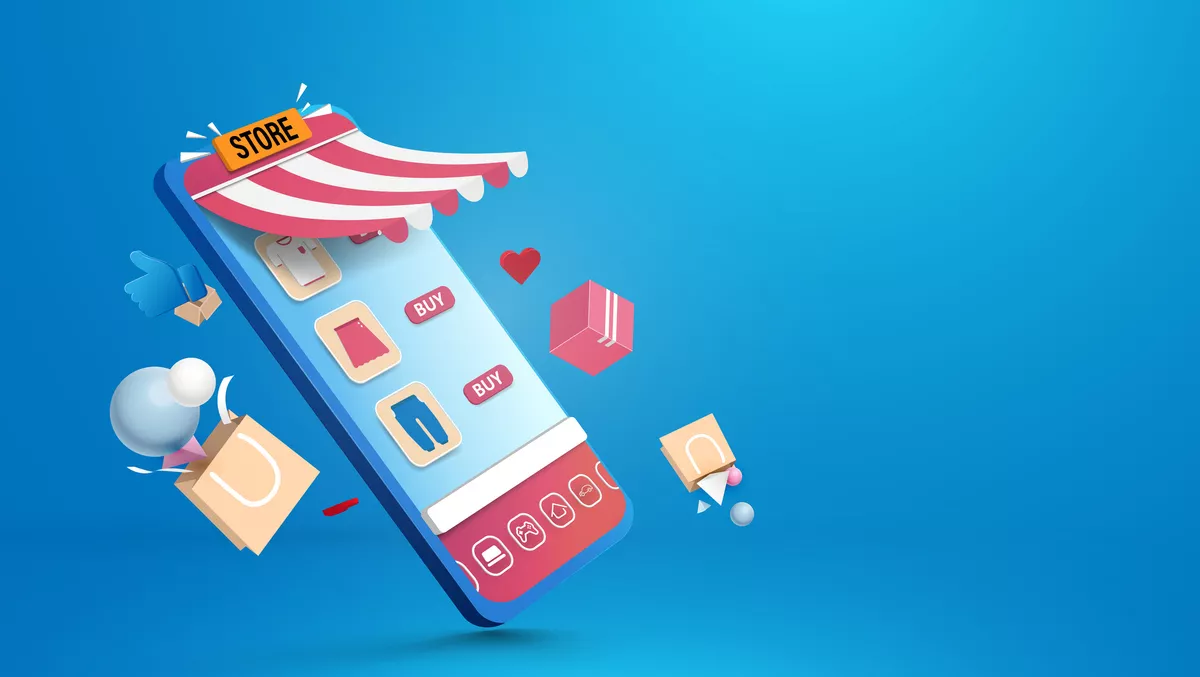 Five reasons merchants must invest in open ecosystem loyalty programs
Artivle by Loyalty Now CEO Cary Lockwood.
Against the backdrop of a booming eCommerce sector, consumers have seemingly endless amounts of choice, leading to fierce competition across the retail industry. Traditional differentiators such as price, location, or product service may no longer deliver the competitive edge that retailers need.
This choice has created a requirement for merchants to focus on the customer experience. Deploying an open ecosystem, frictionless, card-linked loyalty program can help merchants to maintain a competitive advantage.
Merchants that could once rely on proximity or competitive costs to win new business are now looking to engage with their clientele more deeply and on a personalised level. Recent studies have shown that improving the customer experience is the key priority for more than 45% of businesses over the next five years. This is important because 73% of consumers say customer experience is an important factor in their purchasing decisions.
The consumer of 2021 is more informed than ever before because so much information is available online, letting them more easily research product features and compare prices, pitting competitors against one another for business. This means it is imperative that merchants look to add an extra level of service or personalisation to encourage customers to remain loyal.
This can come not just through the in-store experience, but also through the ongoing relationship that tailored loyalty and rewards programs can help build. Programs that offer the greatest frictionless experience are the ones that will encourage customers to stick with the brand long-term.
Merchants looking to maintain a competitive advantage in the marketplace should consider robust loyalty programs for five key reasons.
Provide a personalised experience
Loyalty programs let merchants track consumer habits and create a more tailored shopping experience. Generic offers can deliver mixed results, with some shoppers choosing to not take advantage of deals presented as they see no value in the transaction.
Open ecosystem loyalty systems reward the shopper not only when shopping in-store but also online as their account credit can be spread across participating organisations. This level of choice for the consumer creates an experience that is unmatched by a simple stamp card and encourages repeat business for the merchants.
Gather valuable data
Digital loyalty operations also reward business owners by collating valuable real-time data from consumers. This data can inform everything from impending marketing campaigns to key shopping periods and promotional sale feedback. Having access to data directly from consumers can let merchants tailor offerings on the go, preventing them from allocating resources to campaigns that may not appeal to their key audience.
Increase efficiency
A card-linked, frictionless loyalty option reduces the effort on the customer's part, thus increasing their chances of participation. When consumers don't need an extra card or app to complete the transaction, they are much more open to joining these programs and actively claiming benefits. With automation and digital transformation becoming the new norm, this increased efficiency delivers additional benefits without requiring additional work.
Entice new clientele
Card-linked solutions should be bank-and card-agnostic, meaning that any shopper can become part of the existing rewards program. Having such a low barrier to entry further simplifies the process and brings in new shoppers that may not have considered joining previously.
Merge the retail and eCommerce experience
eCommerce revenue in Australia is expected to experience a compound annual growth rate (CAGR) of 4.22% for the next five years and result in a projected market volume of AU$45.7 billion by 2025. However, both eCommerce and traditional retailers can benefit from a digital loyalty program underpinned by an open ecosystem.
Using these systems to dictate virtual and in-person offers and discounts can create a more cohesive omni-channel shopping experience and encourage consumers to shop across in-store and online channels.
In such a competitive market, even the smallest advantage can make a difference. Card-linked, frictionless loyalty and rewards platforms improve the customer experience by removing the need for additional consumer effort from transactions, making it easy for customers to engage with rewards programs. They can also help deliver a stronger return on investment in loyalty programs for merchants and program operators, delivering a win-win situation.
Related stories
Top stories