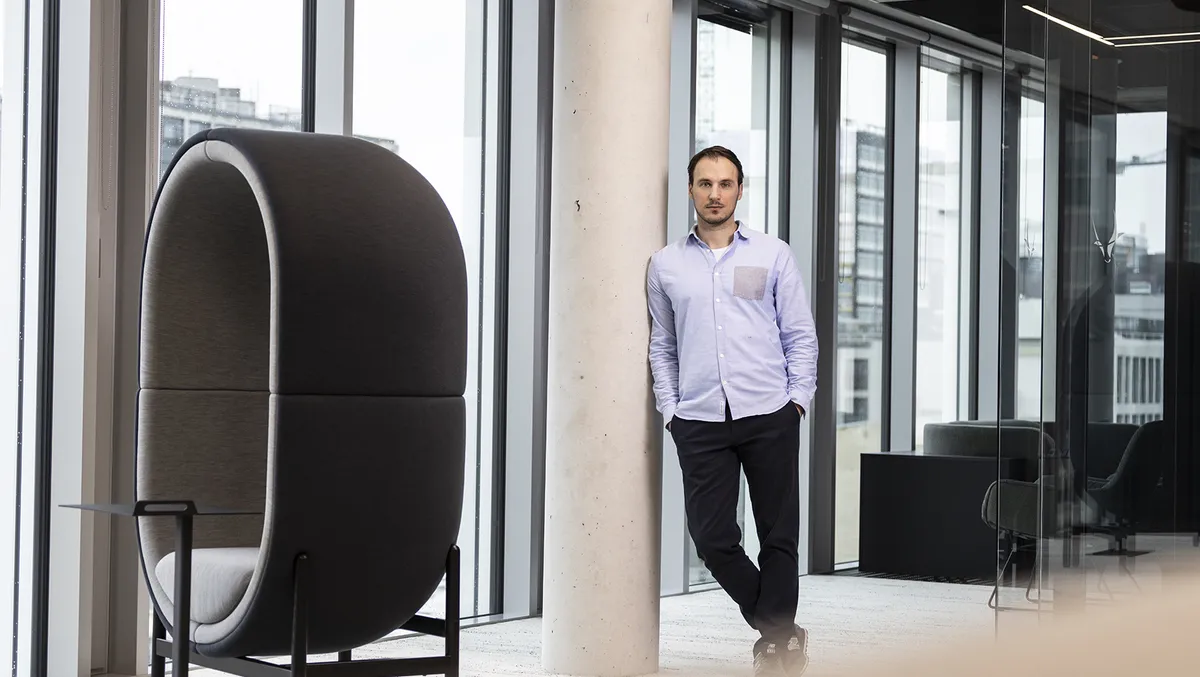 Taking your company's eCommerce strategy to the next level
Tue, 6th Dec 2022
FYI, this story is more than a year old
Being able to accept online orders may no longer be enough to keep you in the game.
Hands up who was forced to pivot to digital a couple of years ago, when a certain virus made business as usual an impossibility?
If you answered in the affirmative, you're part of a sizeable cohort. All over Australia, we saw businesses collectively clocking the fact that augmenting their traditional modi operandi with an eCommerce capability was their best chance of staying afloat through the protracted lockdowns of 2020 and 2021.
Hardware giant Bunnings, for example, experienced an uptick in the number of customers using the online store it launched in 2019, to place click and deliver orders.
Traditional department stores like David Jones also saw their online sales soar, while newbies to the eCommerce game like Second Avenue Grocer, an iconic, family run deli in Melbourne's Altona North, were kept busy filling online orders for housebound regulars and new customers alike.
Online sales on the up and up
Almost three years on, it's clear that Australians' love affair with online shopping shows no sign of abating.
Collectively, we spent $53.82 billion on online retail in the 12 months to September 2022; a figure which constitutes around 13.5% of the total retail trade estimate. Back in September 2019, our annual spend was 'just' $29.53 billion.
Sales are also going gangbusters in the B2B eCommerce space. Forced to ditch their entrenched face to face selling models when the pandemic struck, many B2B enterprises have found that their business customers are just as happy not to see them in the flesh.
Engaging with suppliers and placing orders online has fast become the norm, with two thirds of business buyers now relying on digital and remote channels during their purchasing journeys, according to McKinsey & Company.
Recent research suggests that the global B2B eCommerce market could be worth an extraordinary USD $13630 million by 2027, up from just $7659.4 million in 2020.
Accelerating your eCommerce journey
Against that backdrop, it's becoming obvious that clunky, 'entry level' web sites thrown up in a hurry won't cut the mustard for very much longer. Instead, businesses that hope to remain competitive will have little choice but to continue evolving and optimising their ecommerce presence.
Fail to do so and there's every chance shoppers habituated to the swift seamless service dished up by Amazon et al will take their custom elsewhere.
For some businesses, the next step might be establishing social commerce interfaces and harnessing the power of virtual reality technology to bring their shopping experiences to life.
Others may look to implement live shopping channels or embrace online marketplace selling – as a supplier, marketplace operator or both.
The great talent shortfall
Until recently, none of these things were easy or achievable, without a crack team of software developers; eCommerce experts with the specialised skills necessary to build robust, secure, scalable platforms.
In today's times, assembling such a team is a truly ambitious undertaking.
Australia is experiencing a well-publicised skills shortage – the second worst in the developed world, according to one recent media report – and the ICT sector has been particularly hard hit.
Well credentialled software developers are awash with offers and companies seeking to retain their services have been forced to get creative – and get out the cheque book.
Fierce international competition for high tech talent, coupled with an ongoing visa backlog, means that's unlikely to change any time soon.
A strong foundation for innovation
One solution for organisations keen to amp up their eCommerce activities is to adopt a composable commerce strategy; acquiring best of breed applications and integrating them to create a modular eCommerce technology stack.
It's a fast, flexible alternative to building your own Bigger than Ben Hur eCommerce solution, or buying a monolithic legacy platform and spending many months and big bucks customising it to meet your specific requirements.
Businesses which take this approach have a significant advantage over their less agile competitors, courtesy of the fact they're able to trial and implement new functionalities quickly and economically, using low code, 'quick click' integrations. These ultra-express projects can be completed in a matter of weeks, by the leanest of teams.
Towards a stronger future
In today's times, opting out of eCommerce has ceased to be an option for Australian businesses that hope to grow and prosper. Putting the right foundation in place – tools and technologies that make it easy for your enterprise to meet and exceed customer expectations – will see your enterprise well placed to secure its share of the ever-growing online shopping spend.