Shippit partners Parcelrun to launch a zero-emission program
Fri, 13th Oct 2023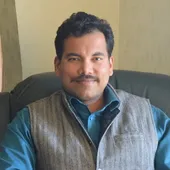 By Gaurav Sharma, Journalist
Australia's first zero-emission last-mile delivery pilot activation for Sydney's CBD was launched recently, with the initiative led by leading last-mile delivery platform Shippit and start-up Parcelrun.
Additional partners include Bicycle NSW, e-bike providers Zoomo and Lug+Carrie, Harry vs Larry, Urban Arrow and Carlo Cargo, secured via local distributor Dutch Cargo.
The concept follows successful global pilot programs in London and New York, demonstrating that environmental and social outcomes can be delivered alongside positive commercial impact. The initiative aligns with the city's strategy to reduce congestion, decrease emissions from delivery vehicles and promote active communities within Sydney's CBD.
Waste is hiding across the eCommerce supply chain. Shippit's mission is to power 200 million deliveries without waste by 2025. Sitting at the centre of the retail, logistics and technology industries - with deep links to retailers, carriers and shoppers - Shippit is positioned to drive positive change, eliminate waste and work towards building a sustainable, greener future.
"Shippit's decision to join forces with Parcelrun - who share our vision to create a more sustainable, eco-conscious and efficient eCommerce supply chain - was a natural and obvious choice. We're incredibly excited by the pilot, and its long-term potential," says Sandy Bains, head of strategy and operations at Shippit.
"This program isn't just a milestone for our companies, but also indicates a significant step towards a more sustainable and greener future for Sydney's CBD. Sustainability is table stakes today. Consumers are more conscious than ever, and companies that stand still are moving backwards. Sustainable last-mile delivery is at the heart of what we do, we are beyond excited to witness the positive impact this will bring to our city and beyond."
Shippit's last-mile route optimisation technology and initiatives allow it to make delivery fleets more efficient, reducing the number of vans on the road, the mileage they cover, and the greenhouse gas emissions they omit.
The pilot program will test e-bikes from a range of partners, including Dutch Cargo, Zoomo, Lime, and Lug+Carrie and all partners will receive access to the data to inform performance metrics and opportunities.
"The contribution from partners to make this pilot program happen has been incredible, from supplying the top of the range e-bikes, to micro-mobility storage hubs and navigating a complex stakeholder ecosystem. It demonstrates this is a program that needs to happen and will succeed," adds Patrick Ibrahim, founder and CEO of Parcelrun.
"We look forward to hitting the streets today, doing what we do best, delivering parcels on time, with great customer experience in a way that minimises impact on the environment. This pilot will collect data which we are confident will demonstrate the environmental and social benefits."
"Australia is overdue for a trial of this kind. We know electric bikes work for delivery, they are more efficient and cost-effective, this pilot will play a vital role in the future of last-mile delivery in Australia," adds Ben Carr, co-founder of Lug+Carrier.