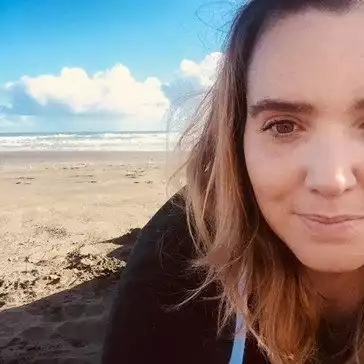 By Shannon Williams, Journalist
New research from Salesforce has unveiled what it says is precarious customer loyalty for retailers.
Salesforce has released the fifth edition of its State of the Connected Customer Report, in partnership with the Australian Retailers Association (ARA), which reveals 61 per cent of customers have switched brands at least once in the last year.
The report, which surveyed 16,936 consumers and business buyers from 29 countries including 654 from across ANZ, analyses how, and to what extent, customer expectations and behaviours have shifted amid the global pandemic and the new digital-first customer engagement landscape.
The research found 42 per cent of customers have switched brands in the last year seeking out better customer service, with 51 per cent stating that it feels like sales, service, and marketing departments don't share information with one another. It reveals brands are under pressure to stitch together online and offline customer interactions, with 79 per cent of respondents more loyal to companies that provide consistent interactions across an organisation.
"The State of the Connected Customer Report found that customers are reassessing established brand loyalties as their priorities and behaviours shift," says Jo Gaines, area vice president for retail and consumer goods at Salesforce said.
"At a time when its never been easier for customers to switch brands and loyalty proves elusive, retailers need to focus on creating great experiences across digital and physical and appreciate their customers recency and history with their brand.
"While customers have a decidedly digital-first mindset now more than ever, they expect retailers to know them, understand them and provide a humanised, thoughtful and personal touch from providing personalised offers to recommendations based on their previous purchases," she says.
"Those retailers who don't create these experiences run the risk of damaging hard-won relationships."
Gaines says as more and more shoppers seek out completely connected experiences across in-person and offline, retailers need to create moments and interactions that stitch together all elements of their brand.
"It's never been more important to do in order to earn, build and maintain customer trust," she says.
"We are also now in the age of the conscious consumer, and shoppers are increasingly shifting to more values-driven brands that align with the issues that matter to them such as climate change.
"While people want brands that are clear about their values and stand up for them, they don't want to pay much more for it."
Paul Zahra, CEO, Australian Retailers Association, says customers are now more impatient than ever before.
"If they don't have a positive experience when they enter your store or go on your website, they're very quick to move on and search out rival brands and products," he says.
"This research is an important reminder for businesses on the importance of knowing your customers what products they like, the communication channels they prefer and the personalised offers that work best.
"More and more Australians are purchasing the things they need with a few taps of their fingers and people now expect the best of in-store experiences to be delivered online and vice versa. Social media is also playing a greater role as part of the integrated online shopping experience, which means investments in the digital and innovation space are incredibly important for businesses if they want to remain relevant," Zahra says.
"Consumers are becoming more values driven and are shopping with brands that reflect their social and environmental concerns, so issues like sustainability and climate action are growing in importance for businesses in terms of strengthening their customer relationships," he says.
"The debate over climate change is over, and its not if but how and when businesses can meet their sustainability targets."
Key findings:
Brand trust increasingly important in times of change: As customers navigate a rapidly changing world, trust is increasingly impacting their relationships with businesses. In ANZ, 90% of customers believe trust in companies becomes more important in times of change, however 71% lose that trust when there are inconsistencies across multiple touch points in an organisation. Furthermore, 48% lose trust when they receive communications from brands that dont match their interests.
Customers adopting a digital-first mindset: Todays customers are increasingly shifting their preferred experiences with brands to online channels. In the next three years customers expect to use more augmented reality (50%), video appointments (55%), virtual experiences (53%), and social media to shop (50%). Additionally in order to meet their unique needs and preferences, 57% of customers say they're open to businesses using artificial intelligence to improve their experiences.
The shift to digital is sparking personalisation at scale: Brands are under pressure to stitch together online and offline interactions into personalised experiences. 51% of customers are willing to share their personal information with a company in exchange for personalised offers or discounts, with 41% expecting offers from companies to always be personalised. 48% say personalised rewards would increase their use of loyalty programs.
Customers expect businesses to demonstrate their values: Todays customers increasingly expect companies to respond to and act with society's best interest in mind. By not doing so risks impacting the bottom line with 55% of respondents switching brands because its values align with theirs. 90% of customers are influenced to shop with a brand based on its environmental practices, its actions on economic injustices (86%), actions on racial injustices (83%), and community involvement (86%).