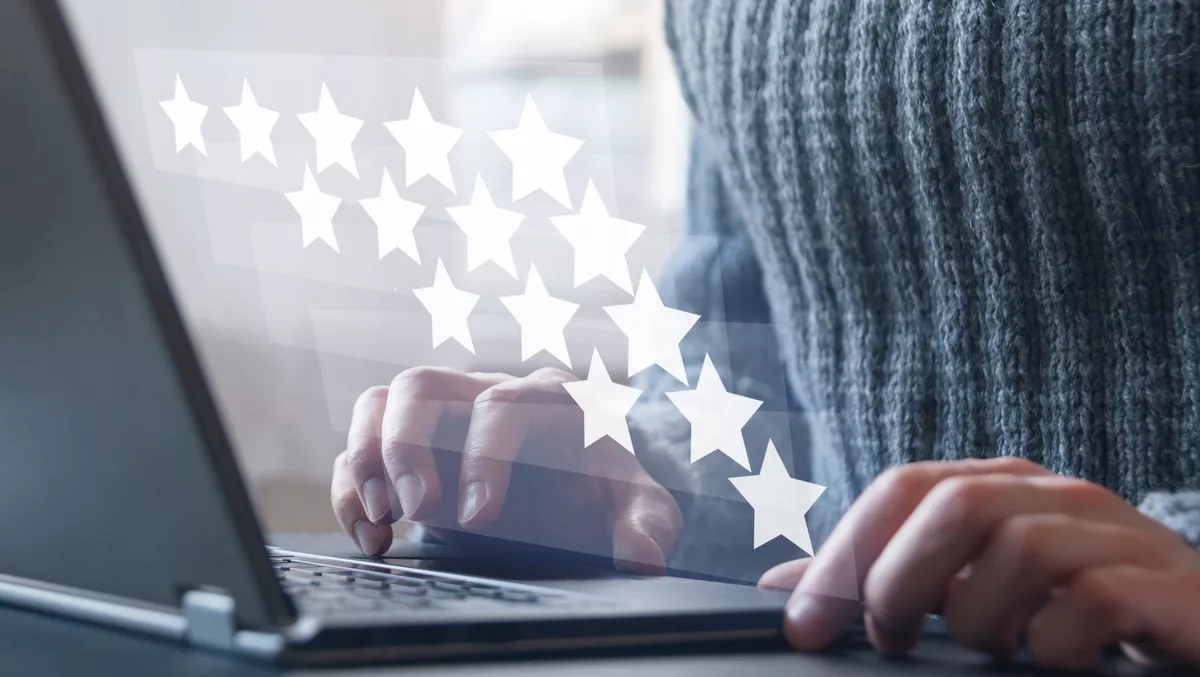 Data: the key to unlocking loyalty success
FYI, this story is more than a year old
Loyalty programs have evolved significantly, from the simple 'stamp card' days to now becoming exciting, dynamic, multifaceted and interactive rewards programs customers love. In fact, according to a Point of Loyalty report, 68% of Australians say that the loyalty program they belong to enhances their brand experience.
According to the report, best-in-class loyalty programs can bring behavioural and belief loyalty consumer types together through a 'five benefits model', which presents social, personal, functional, experiential and financial incentives for shoppers to sign up.
An experience beyond the product
The objective of customer loyalty programs has historically been to create levers that marketers can pull to incentivise desired behaviours among consumers; namely, to increase basket size or reduce the time between transactions.
But now, they are so much more than that. Loyalty programs aren't just about offering discounts and vouchers to members; they're an extension of the brand and provide an 'experience' beyond the product or service that retains customers.
When creating a loyalty program, there are many aspects of a loyalty strategy that should be considered, but the three critical components include:
Frictionless signup and user experience
Identification of the uniqueness of customers
The right technology to support it.
Today, the brands with robust loyalty programs have an easier time transitioning to new ways of 'remote' digital customer interaction, emphasising safety and convenience for the consumer.
Data-driven loyalty success
Brands that can leverage data and digital connections at scale to build more personalised customer connections are the ones who are gaining the competitive edge. A Deloitte Report further backs this up by showing that data has now become a pillar in every company's loyalty scheme.
The article states, "More and more businesses employ data scientists, engineers and product owners to customise their loyalty initiatives to reflect their customer preferences and align their programmes to their brand proposition. As a result, businesses can enhance their loyalty schemes exponentially rather than through more traditional incremental changes."
Best practices to maintain the 'health' of loyalty programs
For brands that invest in loyalty programs, evaluating and monitoring the 'data health' of the program is critical for building long-term loyalty. Retailers must understand if their approach actually encourages 'good' or 'bad' behaviour via the loyalty program. An example from the grocery segment is the 'cherry pickers,' who buy only loyalty-driven promotions.
A recent Gartner report highlighted ten best practices for using customer data to grow retail loyalty:
Articulate a concise loyalty strategy that includes an agreement of what loyalty looks like. Organisations need to figure out how they define customer loyalty, what metrics make a loyal customer and what products loyal customers are buying.

Identify key customer behaviour segments, and measure the sales and profitability of those segments regularly. In addition to leveraging a combination of metrics to better gauge loyalty, retailers must understand the profitability of various customer segments.

Leverage loyalty program profiles to inform behavioural segmentation. Behavioural segmentation is an essential tool to drive effective personalisation. Loyalty and customer relationship leaders must support the understanding of motivators and personas.

Improve delivering on the retail basics. The ability to consistently execute on the basics ensures the brand meets consumers' table stakes to earn incremental loyalty.

Maintain program and data use transparency with customers. As loyalty programs increase in complexity with tiered structures and subscriptions, loyalty leaders should ensure program participants know how to accrue, track and redeem points.

Achieve 100% consistency of customer data across channels. As customers continue to shop on mobile channels, loyalty leaders must partner with IT teams to enable access to customer information.

Gather the correct data and metrics for loyalty program evaluation. Membership enrollment, in-store activation numbers and reward redemption rates are often referenced as indicators of a successful loyalty program.

Measure a variety of indicators in combination to gauge customer loyalty. Tracking and understanding metrics that include transactional and attitudinal loyalty prevent the organisation from falling into this fallacy.

Set up data visualisation and advanced analytics to share data points across the organisation. Retailers need a variety of data sources to obtain a holistic view of overall customer spending.

Monitor loyalty program breakage to identify activities that reduce program effectiveness. A retailer's gross margin will determine how much money is available for incentives and discounts, and whether the program would continue to function if all customers redeem their coupons.

Driving customer data success beyond loyalty
Effective loyalty and customer relationship leaders understand how to grow customer relationships by leveraging customer data to glean valuable behavioural insights. Retail marketers can use this research to develop even smarter initiatives that further strengthen their customer loyalty efforts.
A loyalty program isn't a prerequisite to gain access to customer data or to drive loyalty. Loyalty program or not, customer data needs to be utilised to drive an effective, unified experience. In that data lies the insights to understand the best customers, identify the moments that build loyalty and tap into customers' evolving needs.