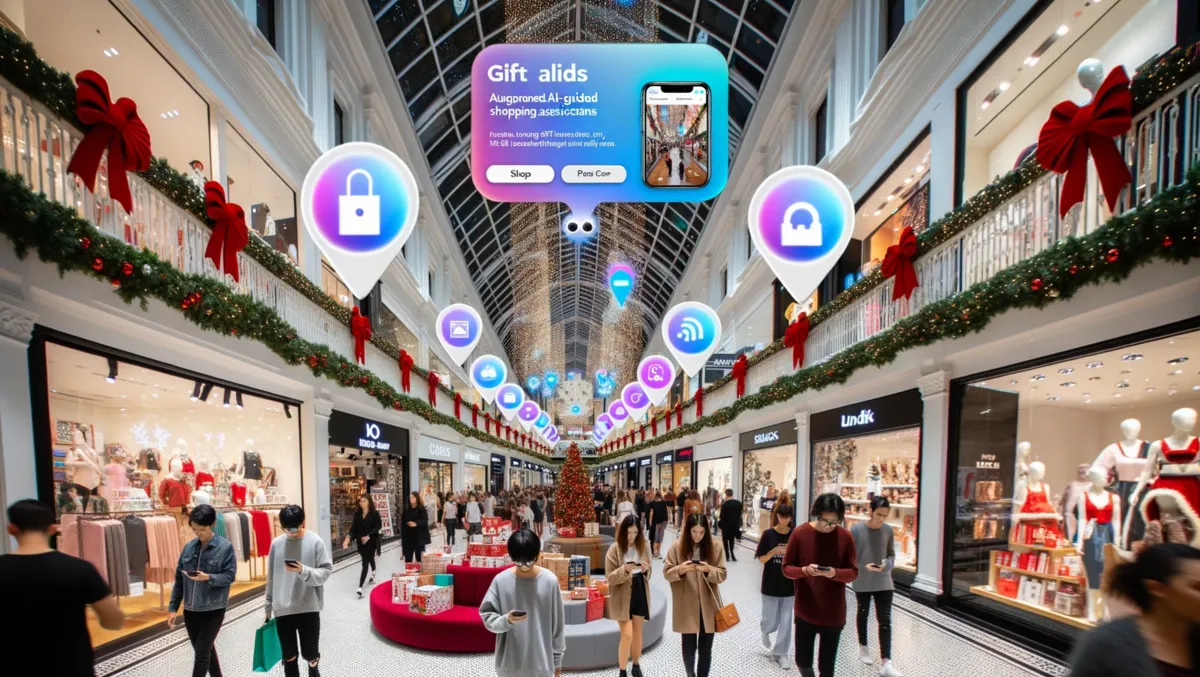 AI to play an important role in Australian Christmas shopping
Mon, 23rd Oct 2023
By Sean Mitchell, Publisher
The third annual Sitecore Australia Holiday Spending report shows that Australian consumer spending this festive season is likely to decrease due to cost-of-living pressures and the impact of inflation. Accordingly, nearly a third (30%) of Australian shoppers plan to spend less on Christmas gifts than they did a year ago.
Last year's Sitecore Christmas survey revealed that the majority of Australian consumers expected to spend the same amount as in 2021, whereas 20% said they planned to cut down their holiday budget. In this year's financial climate, consumers are more likely to tighten their belts, reducing personal expenditure to afford Christmas presents or resorting to rewards points and buy now, pay later services. A significant two-thirds of participants also suggested buying gifts only for children, with a soft surge to 76% among the millennial generation.
Hannah Grap, interim chief marketing officer at Sitecore, highlighted the challenges faced by retailers in meeting the needs of such price-conscious consumers. She said: "Brands need a martech strategy that delivers targeted content and experiences if brands want to engage shoppers." Ineffective targeting could potentially alienate potential customers, contributing to revenue losses. Grap further cautioned about inappropriate content delivery, perhaps as simple as the wrong image displayed on a homepage, which could discourage the price-sensitive consumer.
It's not all gloomy, though. The survey showed that Artificial Intelligence (AI) is set to play a more significant role in holiday sales for the first time. Approximately 20% of Australians think family members should use AI to provide gift ideas, with 42% seeing some potential uses for themselves during the festive season preparations. Younger consumers were more open to this, with 70% of Generation Z and 54% of Millennials using AI for tasks during the holiday season. However, using AI as a tool for buying gifts for friends remains on the lower end, at only 6% among those surveyed.
Brands offering AI solutions, such as chat-based customer service or product search functions, can gain a competitive edge this year according to Grap. She noted, "Saving time while making experiences more engaging is essential based on the feedback from survey participants."
The report further showed that about two-thirds of customers combine online and in-person shopping channels. A noteworthy 40% of Amazon shoppers praised the brand for its quick delivery. However, some customers avoid Amazon, with 23% doing so out of a desire to directly support other brands. The survey also highlighted that browsing online remains the most popular method for gift inspiration, followed by in-store browsing and recommendations from friends and family. Nearly half of the respondents who use social media for inspiration reported being willing to make a direct purchase from a social media post.
The report concluded that millennials and Gen Z are the groups most likely to be influenced by ads during the festive season. According to the survey, nearly 35% of millennials and 39% of Gen Z respondents are the most likely to shift their shopping destination due to a Christmas advertisement.