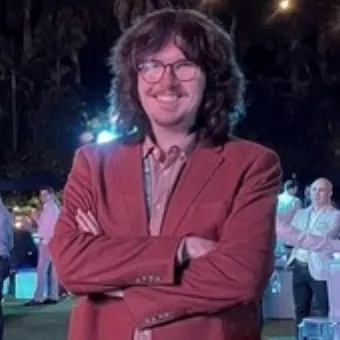 By Zach Thompson, News Editor
Access4 has launched a new CPQ tool, which forms part of the company's SASBOSS platform, to help its partners improve customer conversations.
The new tool will also enhance how opportunities are configured, priced and quoted for provisioning.
"Previously, the quotation tended to be quite disjointed and required a number of time-consuming steps," says Ann Southall, Head of Product, Access4.
"The new CPQ Tool streamlines the entire process and improves the way new customer quotes are managed.
"It allows our partners to record new customer opportunities, generate quotes, and have those quotes passed seamlessly into SASBOSS for processing."
The new CPQ tool offers a range of powerful features for partners, including:
Visual call-flow designer
The tool gives sales teams the means to work alongside customers to create detailed visualisations of call flows during the initial design process.
"This ensures new services accurately match customer requirements and allows them to be put into production much more quickly," Southall says.
Build custom branded proposals
This latest offering builds custom templates to ensure every sales proposal effectively communicates the brand and fosters trusting relationships between the company and its prospective and existing customers.
Clean, easy-to-use interface
Where previously, partners would have needed to use different applications for different steps, the entire design and quote process can now be handled within SASBOSS.
The visually enhanced tool includes various tips and explainers designed to make creating quotes as intuitive as possible.
"All business rules have been built in a way which reduces the chance of mistakes being made that could slow the deployment process," Southall notes.
Faster quote process
Sales teams are now able to generate quotes much faster by entering only the minimum of detail required or adding more to assist with later provisioning.
This allows sales teams to get quotes to customers much more quickly and reduce the time to revenue.
Enhanced opportunity management
Using the tool's visual interface, sales teams have the ability to evaluate new opportunities quickly and easily.
Further, they can also create multiple quotes for an opportunity, as well as new proposals at pace.
"Having this capability within SASBOSS streamlines the process for sales teams and allows them to service new customers much more efficiently," Southall says.

In addition, the new CPQ tool has a variety of strategic business benefits for Access4 partners.
By extending the capabilities of SASBOSS even more, the tool provides the ability to improve the way new customers are onboarded and deliver uniquely designed unified communications services to them.
These benefits include:
A streamlined provisioning process
The tool takes the guesswork out of designing and delivering a new UCaaS platform for customers.
Shorter sales cycles
Getting from initial discussion and design to deployment can be achieved much more quickly due to tight integration with SASBOSS.
Improved quote accuracy
Accurate quoting becomes much more manageable with business rules built into the tool. Sales team members can quickly choose the correct products and add-ons and make a call flow that works.
Quotes can also be easily managed for review and feedback before being sent to customers.
Better overall customer experience
The quoting experience is much easier and more enjoyable for customers because their new UCaaS platform can be designed during a face-to-face meeting. At this time, call flows and other requirements can also be confirmed.
The visual interface makes it easy for them to see exactly what they are ordering and the benefits it will deliver to their organisation.

"By adding the CPQ Tool to SASBOSS, Access4 has significantly enhanced the way our partners can interact with new customers and build compelling UCaaS solutions," Southall adds.
"We look forward to continuing to work closely with our partners to further improve their ability to deliver compelling customer experiences in the future."
Access4 partners can use the free CPQ tool and also access a 60-day free trial of the CPQ Premium tool from October 5, 2022.