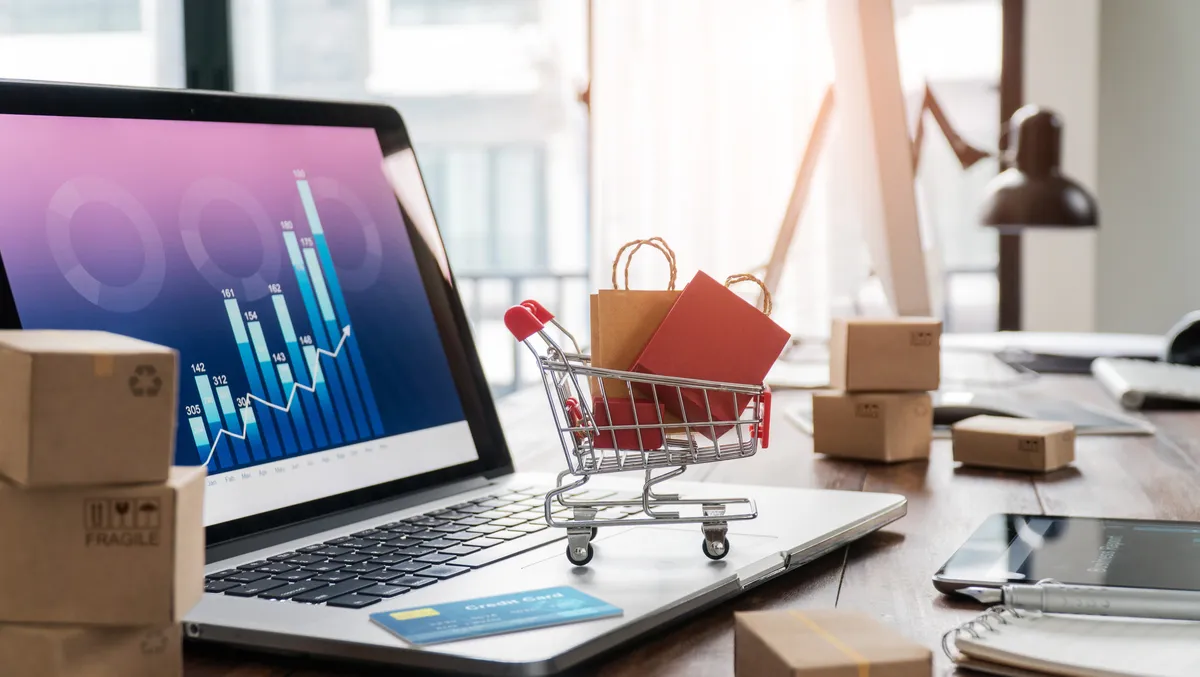 Why building a secure browsing experience is vital
Mon, 12th Dec 2022
Cybersecurity is top of mind for businesses and consumers, and with the Christmas shopping season upon us, a secure browsing and eCommerce experience is paramount. Alongside a seamless digital shopping journey, Australian consumers also expect the highest level of privacy and data protection.
Customers will walk out of a physical store if they don't enjoy the experience - sales staff are unhelpful, there are long checkout lines or, even worse, chaotic over-crowding that enables undetected theft from bags and pockets. Similarly, a negative online experience, where security alerts flash on screen, page load screen is slow, or the final step of purchase looks unstable, can mean more than a lost sale; it can severely damage a retailer's reputation.
A website is the virtual face of an online business, and online storefronts must manage their security checkpoints with the same rigour as they would a physical store. Fundamental strategies include monitoring updates on plugins and themes, implementing the latest security patches, installing SSL certificates and enabling multi-factor authentication. It may seem daunting, but working with a mindfully serviced web hosting platform partner cuts through the complexities of backend infrastructure to focus on safety measures for all the users' assets. Here are some simple steps you can take to protect your customers and your website.
Partner for peace of mind
Whether you are launching a new website or looking to refresh your current one, engaging a trusted technology partner to do the heavy lifting – plugin installations, software updates, backups and security checks – can alleviate pressure on in-house IT teams and business owners. Working with experts will keep you up to date with industry best practices and emerging threats. They will also ensure your website is using a safe and reputable content management system (CMS) and an enterprise hosting platform like WP Engine that offers multiple solutions and initiatives, even beyond the eCommerce channel, that can help your business to expand and innovate into the future.
Update and back up regularly
One of the most common oversights in a business's approach to cybersecurity is not prioritising or keeping on top of updates. Outdated plugins can leave a door open for attackers. The best way to minimise vulnerabilities is to fully update and test plug-ins to ensure compatibility with all operating systems and browsers. It sounds like a lot of work, but you can automate the process with tools such as WP Engine's Smart Plugin Manager, which uses machine learning to identify what needs attention and when, keeping your website protected without hindering performance.
Encrypt and certify
Encrypting information sent to and from your website will keep customer data like credit card and delivery details private. The simplest way to achieve this is to enable a Secure Sockets Layer (SSL) certificate. Keep up to date with security best practices through ISO 27001, a framework for organisations of all sizes and industries to protect their information systematically and economically, through adopting an Information Security Management System. As the leading international standard focused on information security, it provides companies with the necessary intelligence for protecting information. Certification in ISO 27001 proves to customers that their data is safeguarded confidentially with integrity and is always securely available to authorised personnel.
Two-Factor Authentication
Password-only entry to any online account is becoming obsolete. Adding an additional layer of security to a website is as important for businesses as it is for end users accessing their accounts. Implementing a secure and easy-to-use 2FA set-up will help prevent bad actors from gaining access to the website's backend, deliberately or even inadvertently hurting the business and potentially its customers.
With more Australian businesses and consumers online than ever and an increase in data breaches and ransomware attacks, website security is paramount. Working with a trusted hosting platform partner, businesses of all sizes can protect their website, provide a seamless user experience and safe customer service that will instil consumer confidence and reap rewards into the future.