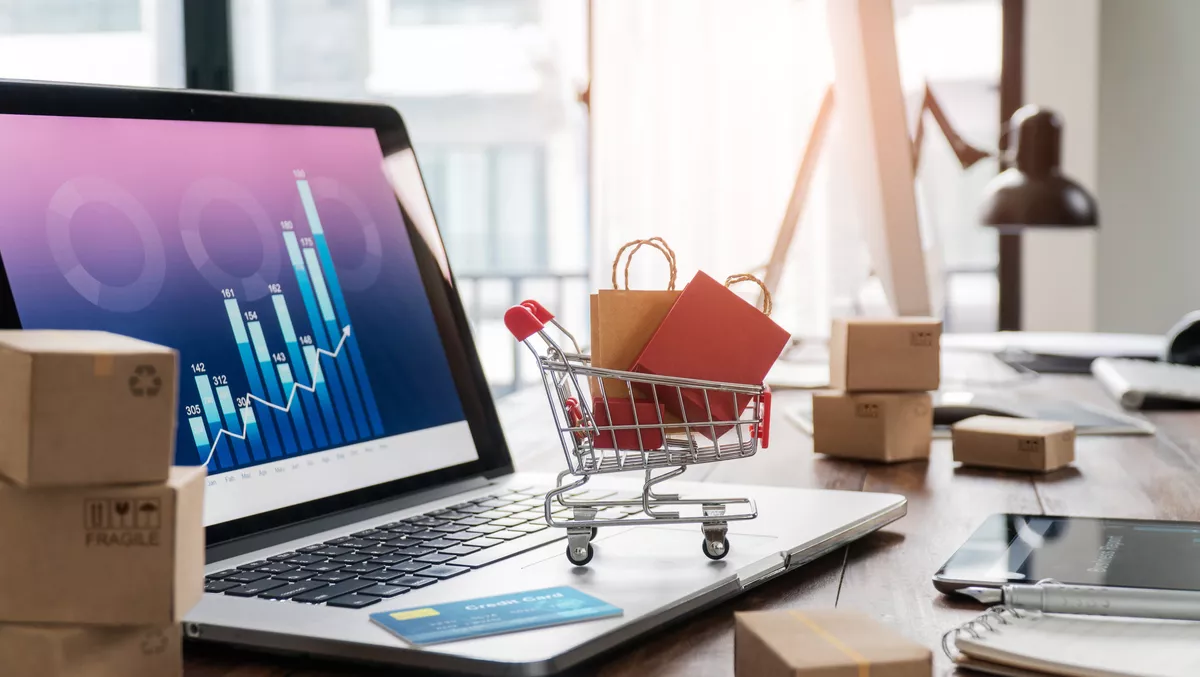 Three eCommerce trends set to dominate in 2022
Wed, 30th Mar 2022
FYI, this story is more than a year old
Digital commerce sales in Australia have jumped significantly due to pandemic business conditions, with the latest GlobalData report stating that spending accelerated by 16.8 per cent to over AUD$54 billion in 2020, then by an estimated 13.4 per cent in 2021, bringing it to just over AUD$60 billion.
Regionally, digital commerce in the Asia Pacific is expected to nearly double in market size to S$2.69 trillion by 2025.
More Australians are shopping online for household goods and groceries, with the pandemic lockdowns having 'normalised' digital commerce for a great many. Online sales such as Black Friday have also caught on here.
The influx of easy, flexible and trusted payment options and buy-now-pay-later (BNPL) services have empowered consumers to consider digital commerce as a viable method of purchasing a wide range of consumer goods.
The following are key trends that I expect to become more prominent in 2022.
1. Digital commerce regulations gain teeth
Regulation will play an increasingly important role in shaping digital commerce in the region. As open banking takes off in Australia, the region has become a hub for real-time cross-border payment.
The Federal Government tabled financial market infrastructure (FMI) reforms in mid-2021, which were welcomed by the Reserve Bank of Australia's Payment Systems Board. These sit among a raft of initiatives, disruptive technologies and services which aim to increase the availability of real-time cross-border transactions.
Cross-border payment systems allow for more efficient cross-border digital commerce. On the other side of the coin, these systems have also opened more opportunities for cross-border and general online fraud.
It is no secret that the volume of online scams is exploding in Australia at present. According to the Australian Competition and Consumer Commission (ACCC) statistics, there has been an 89 per cent increase in scams over the past 12 months. This, in turn, has led to $211 million worth of money lost to bad actors and fraudulent activity.
As a result, we may see tighter digital commerce legislation and regulation in the region as governments seek to guard shoppers and online retailers against fraud.
However, as businesses adjust their operations to comply with stricter regulations, they risk adding complexity and friction to their funnel and alienating customers.
High-friction funnels can drive cart abandonment up as much as 30 per cent, according to Forter research, and they can even turn away potential lifetime customers. Hence, leaders who understand the regulation ins and outs can capitalise on exemptions and claw out a competitive advantage for their businesses.
2. Going up against the crypto beast
Cryptocurrencies have seen a real boom in Australia recently, with currency exchanges making their way into mainstream media advertising for the first time. The country's largest bank, the Commonwealth Bank of Australia, has allowed customers to trade cryptocurrencies via its app as of November 2021.
However, many often overlook the risks involved in crypto payments. For instance, the risks of credit card fraud are known, and digital commerce brands are prepared for a certain level of chargeback. However, crypto's unregulated nature poses risks, with digital payment tokens such as crypto not subject to the same consumer protection measures that other forms of payment have built up over time.
Cryptocurrency is also highly volatile, and prices can fluctuate wildly – as witnessed recently when nearly two trillion dollars' worth of value was wiped off the global exchange almost overnight. With high risks such as these, businesses need to exercise caution in abundance when deciding whether to accept cryptocurrencies as a form of payment.
3. Differentiated customer experience reigns supreme in the retail jungle
Individualisation and customisation will continue to pave the way to consumers' hearts. As data continues to enrich a company's knowledge of its customers, those links and information points are being pieced together to offer a more personal experience, from advertising and promotions right through to acknowledging repeat customers and generally making them feel like a valued asset to the company.
That can be as simple as a value-add service like buy online pickup in-store (BOPIS). BOPIS has increased 208% year-over-year, accelerated by the pandemic. But it introduces a new requirement for merchants — they must make decisions about transactions instantly to unlock this kind of service.
Differentiation can also be as sophisticated as omnichannel experiences. For example, consumers walk into a physical store, open a native mobile app, complete a transaction and walk out without ever talking to a store associate. But, again, this fundamentally requires that merchants understand the identity behind any interaction to offer streamlined or customised experiences.
A common thread across the above trends is the need for technology that can effectively enable digital commerce. Every day, merchants in Australia must make billions of instant and accurate decisions to move consumers from sign-up or sign-in to checkout to returns and more.
Merchants can make these decisions based on their own limited data or existing systems. They can also embrace a coalition approach that provides all merchants in a network with decisions based on a broader dataset (and far more advanced technology).