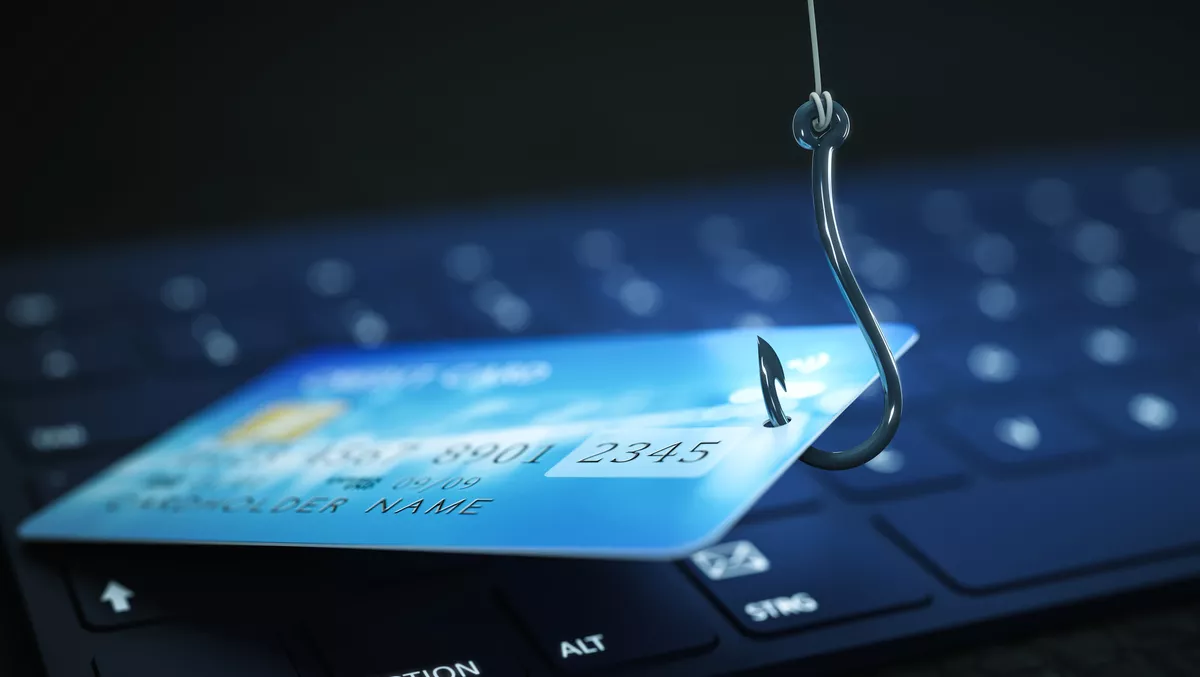 Shouldering the responsibility of payment security
Fri, 18th Mar 2022
FYI, this story is more than a year old
Two years since the surge in digital payments, shoppers have seamlessly transitioned to day-to-day use, with online payments becoming second nature when buying goods and services online.
The volume of PayNow transactions in Singapore alone in Jan-Oct 2021 hit $64bn, more than double and well above the $25bn recorded in the same period in 2020. Further data from PPRO also shows that the eCommerce boom is here to stay, with the sector set to grow from its value of US$5.9bn in 2021 to an estimated US$10.7 billion over the next five years.
However, like anything that soars in popularity, digital payments have become a target for scammers. Bad actors recognise that many have adopted digital payment methods for the first time during the pandemic. They chance upon these users' lack of experience or understanding by convincing them to give away security details and part with their hard-earned money.
In 2021, the number of users of digital payments above 60 years grew by up to five times faster than those younger. Therefore, it would be easy to conclude that this demographic might be the most susceptible to falling victim to banking scams and fraudulent transactions.
However, the recent spate of online banking scams has shown otherwise. Contrary to popular belief, the younger, digital-native generation who have been raised surrounded by technology have been some of the biggest victims in the recent turn of events.
With scams on the rise and more victims falling foul of them, how can banks and the eCommerce and digital payments industry rally to combat attacks?
Building defences from the ground up
Despite the convenience of online shopping, concerns are rising regarding the security of digital commerce platform users. While banks and financial institutions are responsible for protecting their customers' data and financial information, passively protecting systems and databases from potential cybercrime is no longer sufficient.
With such high rates of adoption by people from all walks of life and differing levels of financial literacy, more needs to be done to combat this wave of crime. But with payment being such a crucial aspect of basket conversion, a delicate balance needs to be struck between communicating the dangers of misused digital payments and encouraging their adoption and use.
A prolonged loss of consumer trust in digital payments, and an inability to fight back against scammers, would cost banks, eCommerce platforms and payment service providers dearly.
Taking steps to bolster the security of users of digital payments, some payment players have adopted innovative technologies like AI to identify and stop scams quickly. Technology like this can play a crucial role in surveillance and ensuring the compliance of digital players, helping to give the end-user peace of mind when paying online.
Consumers – ignorance is not bliss
Like many countries across Southeast Asia, online shopping has risen significantly in Singapore recently, with 73% of online shoppers in the country having shopped cross-border. Singapore's financial regulator has said that consumers will not be held fully liable for financial losses of fraudulent acts.
That said, there is an argument that the consumer should still be responsible for having willingly, although unknowingly, given access to their bank details. In an increasingly interconnected financial ecosystem, consumers cannot passively depend on third parties to protect them, no matter how robust the security infrastructure of their payment provider may be.
As a result, the onus is also on consumers to always practice vigilance – more so for the digital native generation, who have grown up with access to digital payments. Unlike the older generation, who were raised without easy access to digital financial services and thus possibly more cautious, the savvy, younger generation could be more comfortable with such technology and therefore fall victim due to their complacency.
For this audience, there's an argument that greater financial education is needed from an early age, with continued reinforcement from banks, eCommerce platforms, and payment players key to ensuring education keeps pace with ever-developing scams.
Developing digital literacy to keep consumers safe online
For all our advances in digitalisation, this gap between digital consumption and digital literacy needs to be bridged. To plug the gap, some banks have taken on the responsibility to educate their customers and upskill them on financial and digital literacy.
They've achieved this by launching education and awareness campaigns targeted at those at risk. At the government level, steps have been taken to detect and disrupt scams, mitigate losses, and strengthen public education levels.
For example, scam prevention app, ScamShield, has seen more than 722,000 SMSes reported to be used in scams within the first six months of its launch in November 2020. We can only imagine how many potential scams the public have been protected from since then.
There's always more to be done, now is the time for the education system to step up and prepare the next generation for a life even more immersed in the digital realm. It is time to implement the basics of cyberliteracy into academic curriculums to better-equip young people with the knowledge they need to recognise cyber threats.
Our journey with digital payments has come a long way, and as the world continues to digitalise, scams will grow increasingly complex and sophisticated. Now more than ever, the entire ecosystem needs to come together to fight against digital threats.