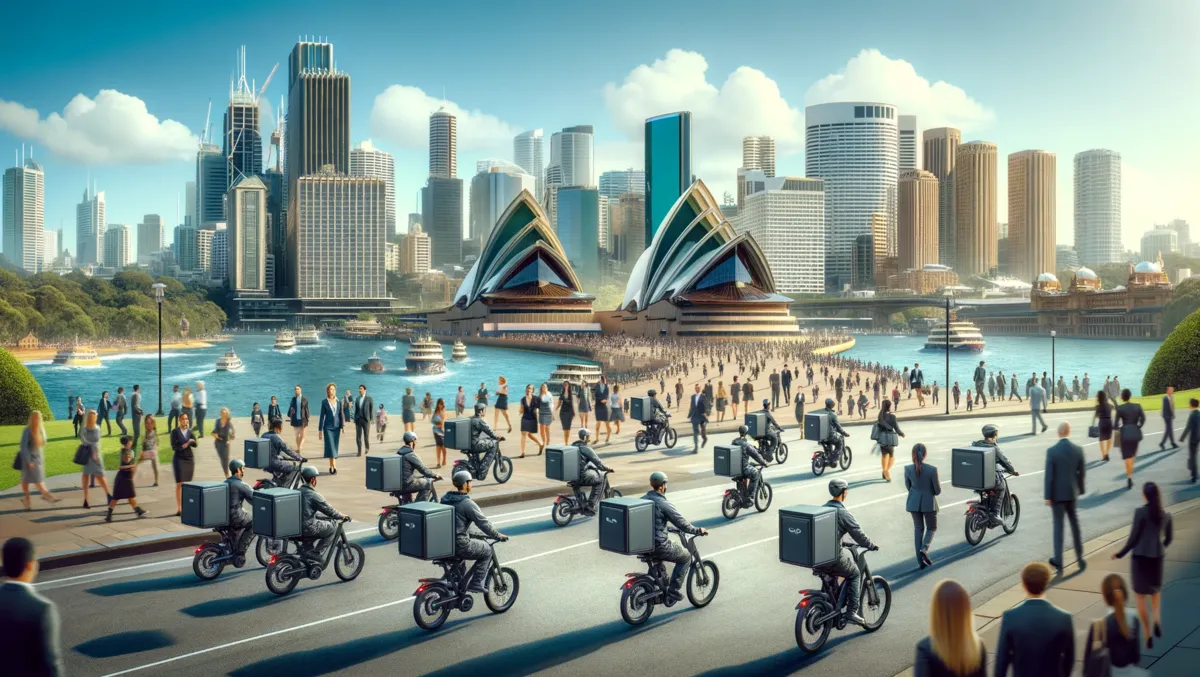 Shippit and Parcelrun launch zero-emission delivery pilot in Sydney CBD
Mon, 16th Oct 2023
By Sean Mitchell, Publisher
Last-mile delivery platform Shippit has announced a new partnership with start-up Parcelrun to initiate Australia's first zero-emission last-mile delivery pilot programme for Sydney's Central Business District (CBD). The initiative falls in line with city plans to decrease emissions, reduce traffic congestion, and bolster active CBD communities. The pilot will explore the performance of e-bikes from a group of partners including Dutch Cargo, Zoomo, Lime, and Lug+Carrie.
The ground-breaking, eco-driven project led by Shippit and Parcelrun also involves additional partners such as Bicycle NSW, e-bike providers, Zoomo and Lug+Carrie, with other key players like Harry vs Larry, Urban Arrow and Carlo Cargo making their entry via local distributor Dutch Cargo.
The programme emerges following several successful global pilot schemes in cities such as London and New York. These pilots have demonstrated a balance between positive commercial impact and favourable environmental and social results. They sit hand-in-hand with the city's strategy to reduce congestion and emissions from delivery vehicles while promoting active communities within Sydney's CBD.
"Waste is hiding across the eCommerce supply chain. Shippit's mission is to power 200 million deliveries without waste by 2025. Sitting at the centre of the retail, logistics and technology industries - with deep links to retailers, carriers and shoppers - Shippit is uniquely positioned to drive positive change, eliminate waste and work towards building a sustainable, greener future," commented Sandy Bains, Head of Strategy and Operations at Shippit.
Bain's further elaborations on Shippit's collaboration path with Parcelrun highlighted their mutual vision for a sustainable and efficient eCommerce supply chain. She spoke of the excitement the pilot has generated in terms of its potential long-term impact. This marked a major stride towards a sustainable and greener future for Sydney's CBD, she added.
The forthcoming test programme will be scrutinising the performance of e-bikes from a group of partners including Dutch Cargo, Zoomo, Lime, and Lug+Carrie. All participants in the scheme will gain access to the data recorded during the pilot to inform performance metrics and future opportunities. Ben Carr, Co-founder of Lug+Carrier, called this trial long overdue in Australia, lauding e-bikes as more efficient and cost-effective for delivery.
Patrick Ibrahim, Parcelrun's Founder and CEO, also acknowledged the incredible contributions from all participants in bringing the pilot to fruition. Providing e-bikes, creating storage hubs for micro-mobility, and navigating a nuanced stakeholder ecosystem displayed the urgent need and probable success of this programme. He added, "We look forward to hitting the streets today, doing what we do best, delivering parcels on time, with great customer experience in a way that minimises impact on the environment."
Shippit's last-mile route optimisation technology and initiatives stand to make delivery fleets more efficient, leading to fewer vehicles on the road, a decrease in vehicle travel distances, and reduction in greenhouse gas emissions, contributing to a more sustainable delivery future for Australia.