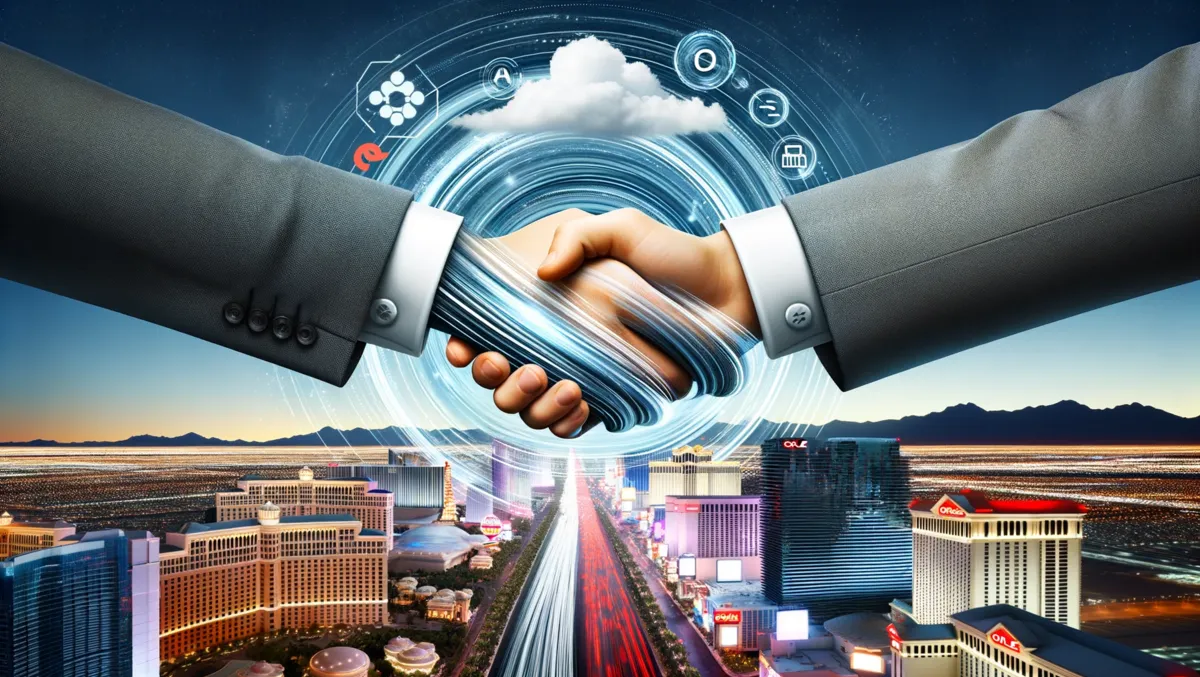 Oracle enhances Fusion Cloud CX with Guided Campaigns for marketers & sellers
Thu, 21st Sep 2023
By Sean Mitchell, Publisher
Oracle has unveiled new Guided Campaigns features within its Oracle Fusion Cloud Customer Experience (CX) platform, aiming to enhance the synergy between marketing and sales teams. The announcement was made at Oracle CloudWorld in Las Vegas on September 19, 2023. The new application is set to streamline the campaign-building process, thereby enabling the creation of high-quality, hyper-targeted campaigns. These campaigns are specifically designed to produce pre-qualified and conversion-ready opportunities for sales teams.
Historically, there's been a disconnect between the objectives and strategies of marketing and sales departments. Such misalignment can often lead to adverse effects on revenue generation. Oracle's Guided Campaigns addresses this issue by offering a simplified method to build and launch campaigns. From audience selection to engagement tactics, content choices, and performance metrics, the application streamlines every step. Marketers can now effortlessly roll out brand-approved campaigns tailored to high-value customers, who are more likely to make a purchase. On the other end, sellers are provided with pre-qualified opportunities complemented by valuable buyer intelligence.
Rob Tarkoff, Executive Vice President and General Manager at Oracle CX, commented on the evolving dynamics of marketing and sales. He stated, "Organisations are increasingly marketing and selling more to existing customers to grow revenue, and many are being confronted with the inefficiencies and challenges that come from the misalignment of marketing and sales." Emphasising the need for unity, Tarkoff added that both teams should focus on a single metric: revenue. Oracle's Guided Campaigns is designed to serve this very purpose, using intelligent machine learning to enhance collaboration and prioritise high-quality content and targets.
At its core, Guided Campaigns is rooted in Oracle Fusion Cloud Marketing. This platform empowers marketing and sales units to converge on the singular objective of revenue generation. The application employs data from the Oracle Unity Customer Data Platform, enhancing audience targeting with AI models. These models pinpoint potential contacts and buying groups within a principal account. Furthermore, the application seamlessly integrates with Oracle Fusion Cloud Sales, optimising the identification of prime sales opportunities and assisting sellers in quicker deal closures.
Guided Campaigns also support a range of marketing tactics. These include Targeted Account Selling, which automates content recommendations based on target account profiles. Simple Campaigns offering marketers flexibility in content choice. Multi-Step Nurturing, for in-depth, guided campaigns that span longer durations. And Event Promotion, which assists marketers in crafting impactful event marketing campaigns.
Seth Marrs, Principal Analyst at Forrester, highlighted the shifting landscape of B2B buying. He noted, "As buyers move their research to digital channels, sellers lose visibility into these previously personal moments." Marrs underscored the need for improved technology integration between departments, enhancing data access and visibility for sellers.