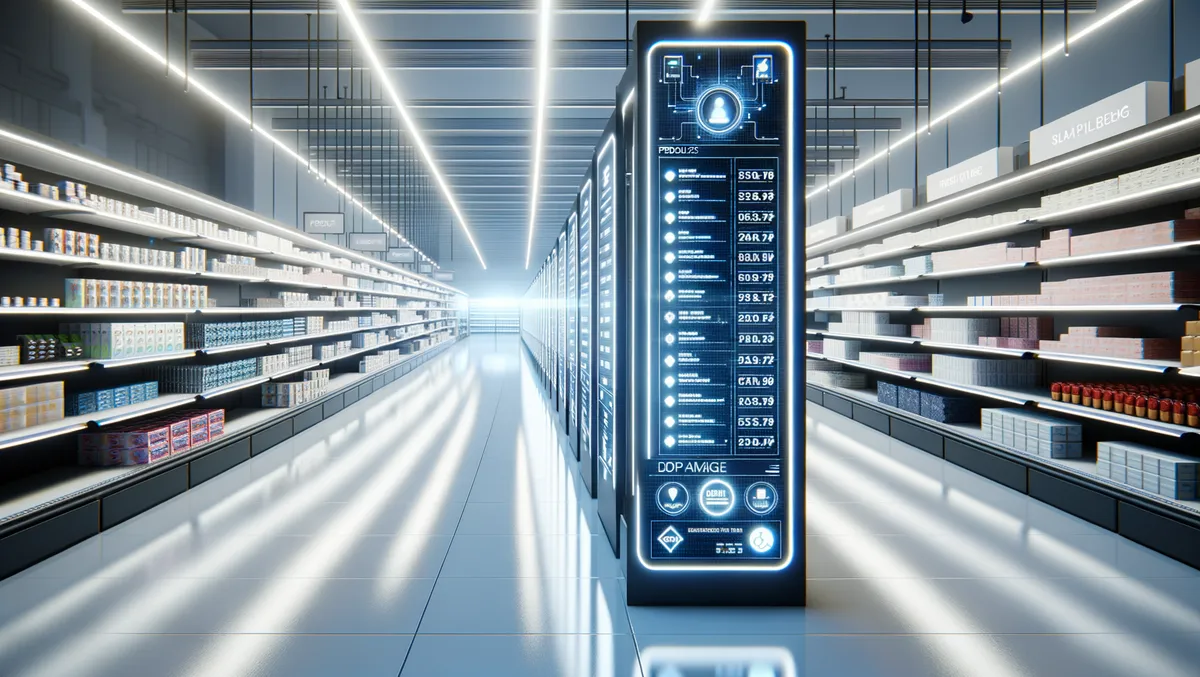 Last Yard secures Amazon Web Services Retail Competency status
Perth-based retail technology provider Last Yard has announced its achievement of the Amazon Web Services (AWS) Retail Competency. Alongside this recognition, the company has joined the AWS ISV Accelerate Program, another critical milestone propelling it to the forefront of the retail software industry.
Last Yard specialises in in-store and omni-channel retail shelf-edge solutions. Since its inception as an AWS Partner Network (APN) partner in 2015, it has gained a considerable international profile. It serves over 8,500 retail stores across six global markets with innovative, shelf-edge signage-based marketing execution tools.
Software Combined's acquisition of Last Yard in April 2023 exemplifies the company's domestic and international success. Its platform, designed to amplify the benefits of critical decision-making in stores - the so-called 'last yard' - amalgamates online channels, offering retailers the opportunity to increase sales and productivity while reducing costs and enriching customer engagement.
Earning the AWS Retail Competency further asserts Last Yard as a leader in retail software provision. The competency, which requires achieving multiple AWS technical validations and an in-depth security architecture appraisal, reinforces Last Yard's ongoing commitment to implementing AWS's best practice approaches for securing high-performance, resilient solutions for customers.
Chris Stoyles, CEO of Last Yard, enthusiastically presented his perspective on achieving the AWS Retail Competency and joining the AWS ISV Accelerate Program. He emphasised how essential such moves are in their mission to provide specific solutions to meet customer needs, with the integration of AWS services playing a key role.
Chris Stoyles says, "Last Yard has more than 20 years of experience in helping retail customers maximise their customer engagement and drive efficiency across their entire value chain. Collaborating closely with AWS, Last Yard relentlessly innovates on behalf of our customers to help them eliminate outdated manual tasks, more efficiently align promotional activity with strategic goals, support brand consistency, and improve pricing execution in real-time across their entire network."
"Last Yard is excited to attain the AWS Retail Competency and join the AWS ISV Accelerate Program. This will allow us to further our utilisation of AWS services to tailor specific solutions to specific customer needs."
"Based on the integration of AWS services, Last Yard will continue to help retailers digitally transform the customer experience across their store network, migrating seamlessly from existing manual shelf edge signage processes that take too long to execute, generate high wage costs, and often eventuate in missing promotions and revenue loss."
"We aim to play an even greater role in helping customers reduce waste, which is a major issue for retailers given the growing customer and regulatory focus on sustainability," says Stoyles.
The company's participation in the AWS ISV Accelerate Program will help them connect with AWS global field sellers who service millions of active AWS customers. It will support Last Yard to propel international expansion plans and collaborate further with more retail technology partners from the AWS Partner Network.
With its origins dating back to 2000, Last Yard offers "best of breed" software to engage retail customers at the point of purchase. The company is committed to helping retailers transform the in-store experience, working with large brands such as Woolworths, Big W, Sigma, JB Hi-Fi, and Freedom.