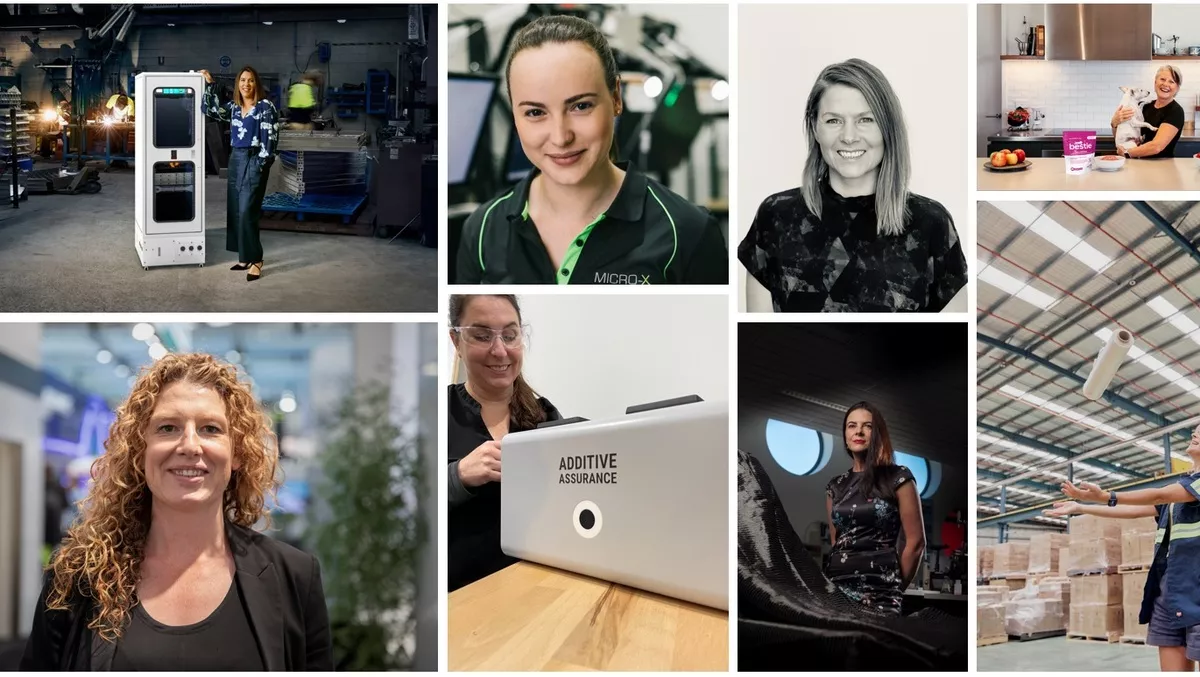 IWD 2022: Celebrating achievements of women in the Australian manufacturing industry
Tue, 8th Mar 2022
FYI, this story is more than a year old
By Mitchell Hageman, Managing Editor
International women's day marks a celebration for women in the Australian manufacturing industry.
It also brings a push from leading female Australian manufacturing industry professionals to encourage more women to join the sector.
The Advanced Manufacturing Growth Centre has highlighted leading female voices who address biases and generalisations when it comes to a career in manufacturing.
AMGC research revealed that bias and misconceptions about manufacturing lead to just 48% of younger Australians viewing manufacturing as important, significantly lower than older age groups.
Research and development, design, logistics, production, distribution, sales and marketing, and service are all roles in the sector that have seen significantly less uptake amongst females. This also covers a variety of industries, from telecommunications to industrial equipment and advanced materials.
After speaking to eight of its distinguished female members, the AMGC found that all were extremely passionate about their jobs and revealed some of the great benefits of working within such a diverse sector.
Professor Bronwyn Fox is a chief scientist at CSIRO, and when asked about why females should choose STEM programs to help them enter the industry, she said it was all about the interesting nature and the fact you can really make a difference in the world.
"One of the big surprises about science and engineering for me was that it wasn't a career where you are trapped in a lab on your own in a white coat, that it was actually all about working in teams," she says.
"I've really loved working in diverse teams where everyone brought their background and experiences to solve a big problem."
Caitlin Wouters, who is a senior mechanical engineer at Micro-X, studied engineering and joined the company straight out of university. She says the idea of manufacturing as purely physical work carried out in hot, dirty, unpleasant environments is a misunderstanding, and automated processes are interesting and vital to workflow.
"At Micro-X, since we make x-ray tubes, we require a clean room and environment when creating vacuum tubes. This involves an extremely clean environment, down to dust and particle removal from the air, and using automated tools like laser welders and machinery that can be very interesting to design and use," she explains.
"Manufacturing in many products these days is quite the opposite of the traditional view from the past. You are creating something in the world that people want or need, so that you can really make a difference."
These are only some of the many stories shared by the AMGC, and board member and director of corporate affairs Kelly Godeau says she is proud to share the achievements and accomplishments of all the women in the manufacturing industry.
"These exceptional female leaders are an example of the incredibly diverse capability which exists in Australia's manufacturing industry," she says.
"These women represent a model for the 21st Century on what we can achieve together, and to focus on what we do best, which is to approach manufacturing as an enabler of innovation that can change the lives of many and solve great global challenges."