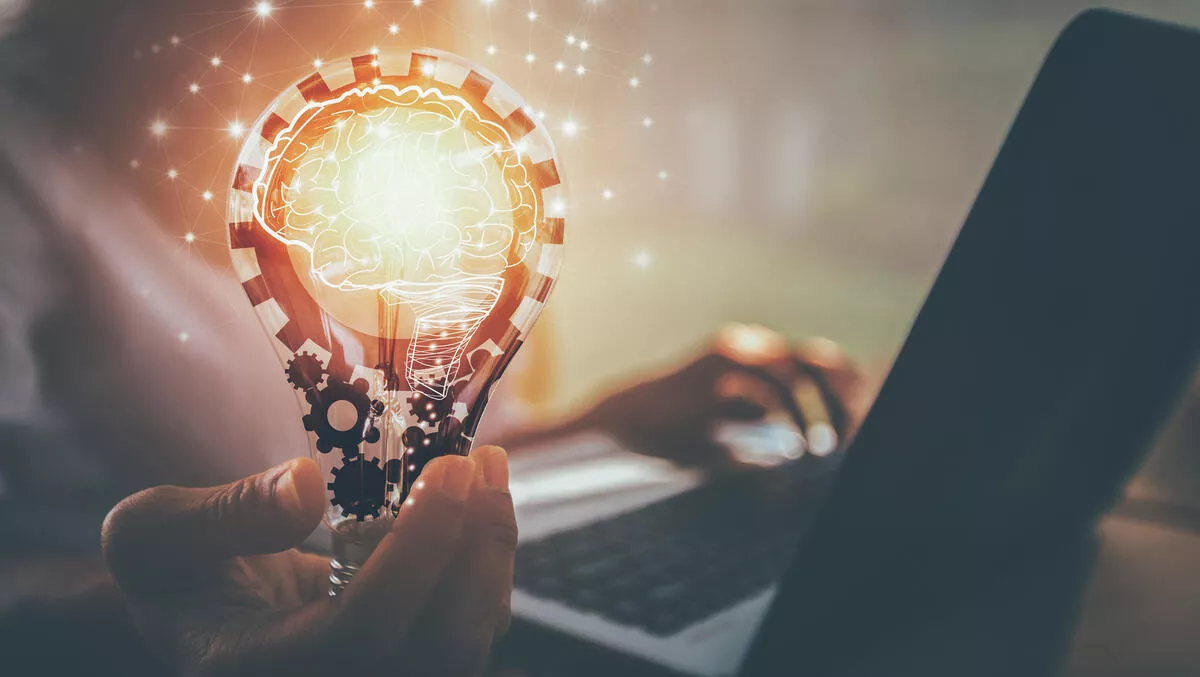 Interview: commercetools explores the realities of the 'commerce possibilities chasm'
Wed, 7th Jul 2021
FYI, this story is more than a year old
When commercetools recently hosted Modern Commerce Day last month, the event brought together some of the world's biggest brands like Audi, Mars, Boohoo.com, and LEGO to discuss how state-of-the-art commerce technology helps them to innovate and grow.
Behind those big brands is a commerce principle that can work for any organisation, no matter what their size or industry. We spoke to commercetools territory director Joshua Emblin to find out more.
While technology has enabled commerce in one way or another since the 90s, the way it worked has changed dramatically. In the past, organisations would look to IBM and Oracle's systems while IT teams implemented these products in their own organisations. Emblin says those commerce systems were built to serve a single purpose: product sales.
"Over the next 15-20 years, it evolved - there was more marketing, more merchandising, and more content-led experiences. Commerce became less of an IT project and more of a marketing tool.
Along the way, smaller players popped up on the scene, slowly relinquishing Oracle and IBM's control. Emblin calls this the commoditisation of commerce. Shopify is a perfect example - anyone can create an online store in merely hours.
One thing is for certain - things will continue to change. commercetools has the perfect way of describing this conundrum: it's called the 'commerce possibilities chasm'.
"This chasm is where organisations are today. It's everything that they have done and invested in to get themselves to this point. It's also what organisations see as the future state in a modern commerce realm. The chasm is what is organisations need to do to bridge this gap," explains Emblin.
Organisations can leverage learning from global organisations like Audi and follow in their footsteps, but the main goal is to ensure all organisations get across that chasm to be confident, healthy, and trading successfully.
"This is where modern commerce is heading - it's taking commoditisation of commerce one step further and creating composable commerce.
Composable commerce combines best of breed products and a stack assembly that is best for every organisation's needs.
With this much change, it means organisations must leave the commerce principles of old behind, and look forward to a new world of more integrations, moving parts, and more relationships. Emblin says a best of breed stack will open up more business flexibility and a better user experience.
He points to a Gartner study that found 80% of organisations are moving towards a composable commerce architecture.
"The modelling that Gartner did was based on organisations that have made the move and outgrown the market between 2-4 times. They adapted easily to the market and added new features or functionality as the market demands, like a faster website or a better shopping experience. This is a huge step away from commerce being confined to the IT domain."
Beyond the concepts of commerce commoditisation and composable commerce, there is a truth that all organisations should take to heart: Make a start on modernising your commerce - now, if possible.
"Customers are now expecting product available online, or same-day click and collect, or perhaps they want to pay via a digital wallet. They notice which organisations are keeping up, and which ones aren't," Emblin explains.
"If you don't innovate and evolve your business, your storefront will lose out to competitors and customer loyalty will be eroded over time. Amazon's success in Australia is an example - Amazon promises fast delivery, but the department stores can't keep up with service levels or offerings. People who were traditionally anti-marketplace or anti-Amazon now see the appeal of that convenience - and it's cheap.
Organisations are not powerless - they don't have to lose out to Amazon. But they do need to keep their digital assets at the forefront of their strategy, and they need to remember that the customer is the priority.
It's a powerful argument for modernising commerce, but putting this advice into practice is another story altogether.
When commercetools pioneered the MACH architecture in 2018, the aim was to create a new eCommerce architecture that represents the key tenets of modern commerce: flexibility, performance, and user-friendliness.
MACH is an acronym for microservices API first, cloud-native, and headless technologies. Its core principles favour best-of-breed approaches within enterprise software like commerce, to help organisations to be more agile, more flexible, and move faster.
Emblin explains, "You don't have to view migration to modern commerce as a 'big bang' approach. There is an approach called the strangler pattern, which suggests that organisations slowly 'choke' older systems, shaking loose bits and pieces and replacing them with modern stacks.
"Our ongoing strategy at commercetools is about enabling retailers by providing them with the best underlying technology. Retailers then build the world-class experiences that they want to deliver to their customers.
In the Pacific region, commercetools works with brands including Qantas, Kmart, and Koala Sleep, to name a few.
Qantas initially had a legacy commerce platform laden with technical debt, but the business was heading towards microservices. It chose to break down its larger stack into more composable pieces.
Together with commercetools and a MACH architecture, Qantas worked for two years to improve its loyalty store and wider commerce platforms started with a loyalty store. Now, its wine store and accommodation store also enjoy a more modern commerce architecture.
"It has been really exciting to meet leaders who have decided to bridge the possibilities chasm. They're coming into it with eyes wide open. They want to learn about commerce, and they see the possibilities that they're going to open up for their business, their customers, and their careers by being thought leaders and early adopters. They have the guts to say let's do this and jump in," says Emblin.
He harks back to the stories and insights that were shared at Modern Commerce Day - organisations like Boohoo explained how they turned their business around in three months.
"Boohoo had an idea, learned along the way, and achieved incredible results. As more customer stories like that are shared and more Australian retailers make the shift, we'll see a lot more organisations coming on board. It's an exciting time.
You can still watch all the highlights here. For an even more in-depth summary of the event, read the Modern Commerce Day report.
Learn how MACH technologies can transform businesses.