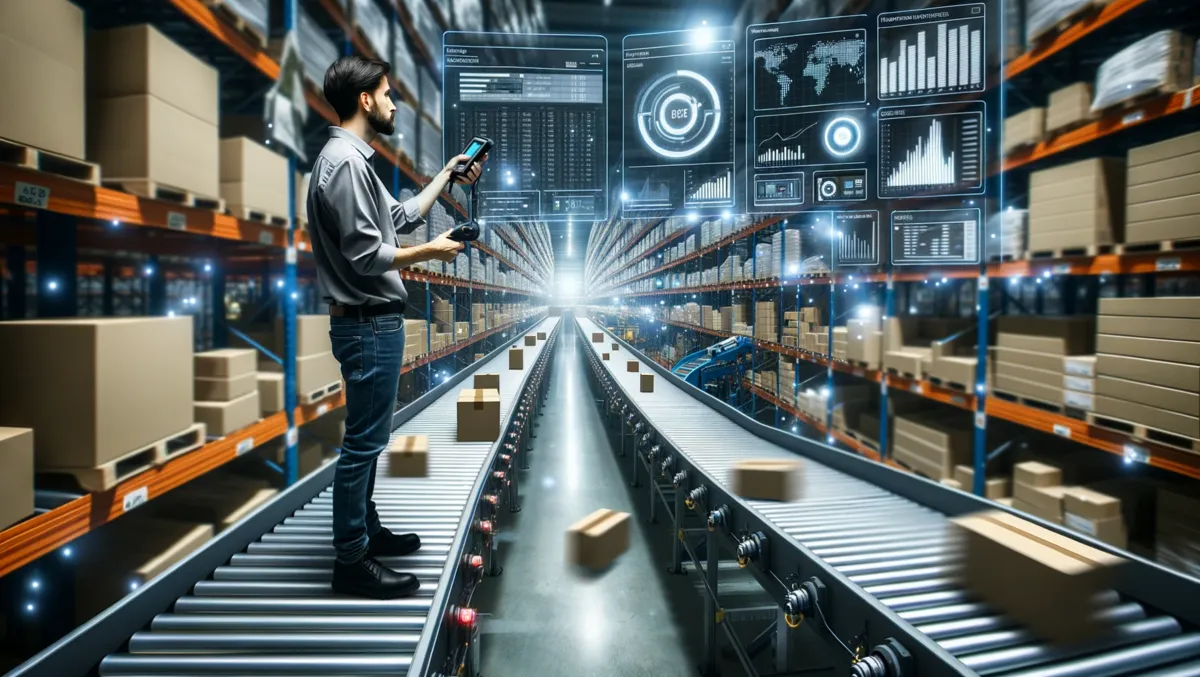 Exclusive: How The Access Group's Mintsoft is redefining WMS and OMS
Tue, 31st Oct 2023
By Tom Raynel, Managing Editor
Founded in 1991, The Access Group is one of the largest UK-headquartered providers of business management software to small and mid-sized organisations in the UK, Ireland and Asia Pacific. It helps more than 70,000 customers across commercial and non-profit sectors become more productive and efficient, and it employs approximately 6,300 people, including 900 in the APAC region.
Its innovative Access Workspace platform is designed to transform the way business software is used, giving every employee the freedom to do more of what's important to them.
To learn more about the company, TechDay spoke with Evan Puzey, who is the General Manager of ERP, The Access Group, Asia Pacific.
Transforming business management software
The Access Group has gone from having no presence in the Asia Pacific region in 2019 to supporting more than 35,000 customers, with 900 colleagues across five countries, including Australia, New Zealand, Malaysia, Singapore and Papua New Guinea.
This continued investment in the region is proof of the UK-headquartered Group's focus on the Asia Pacific region as a centre of growth and becoming a leading provider of world-class business software solutions.
It has a range of well-known and highly regarded products that have been catering to the needs of small and mid-sized Asia Pacific businesses for decades. Among these are brands many businesses know and love, including Attaché, HandiSoft, and MicrOpay, as well as recently acquired products, including Fathom, Definitiv and APS (Reckon Accountants Group). Its SaaS solutions span the areas of financial management, HR, payroll and workforce management, accountants, and digital learning.
Among these respected products, Mintsoft stands out as a remarkable solution that is redefining the dynamic space of Warehouse Management and Order fulfilment for a range of 3PLs, supply chain businesses, eCommerce retailers, and, indeed, any business that needs to acquire, store or move stock.
Mintsoft is a Warehouse Management System (WMS) and Order Management System (OMS) that supports 3PLs, warehouses and online retailers who are looking to scale their business and deliver a more responsive and consistent service to customers.
The easy-to-use, cloud-based platform is full of excellent features and benefits that automate time-consuming tasks associated with picking, packing and shipping orders. With more than 150 pre-built integrations, Mintsoft allows users to manage all channels and systems used to run their e-commerce or fulfilment business from one centralised platform.
According to Mack Blunsom, owner-operator of Black Bear Fulfilment, "The solution is so good that I could quite literally grab someone off the street and have them trained up to be picking and packing within an hour. We simply couldn't do business without Mintsoft." Black Bear is an Australian-based eCommerce 3PL specialising in consumer goods and driven by a customer-centric approach to order fulfilment. They were seeking a software solution to help embody this vision of delivering a great customer experience.
Designed, built and supported by experts from eCommerce, logistics and warehouse management industries, Mintsoft supports the operations of more than 600 businesses worldwide. To find out more, watch the case study, read about Black Bear's story, book a demo or download a brochure.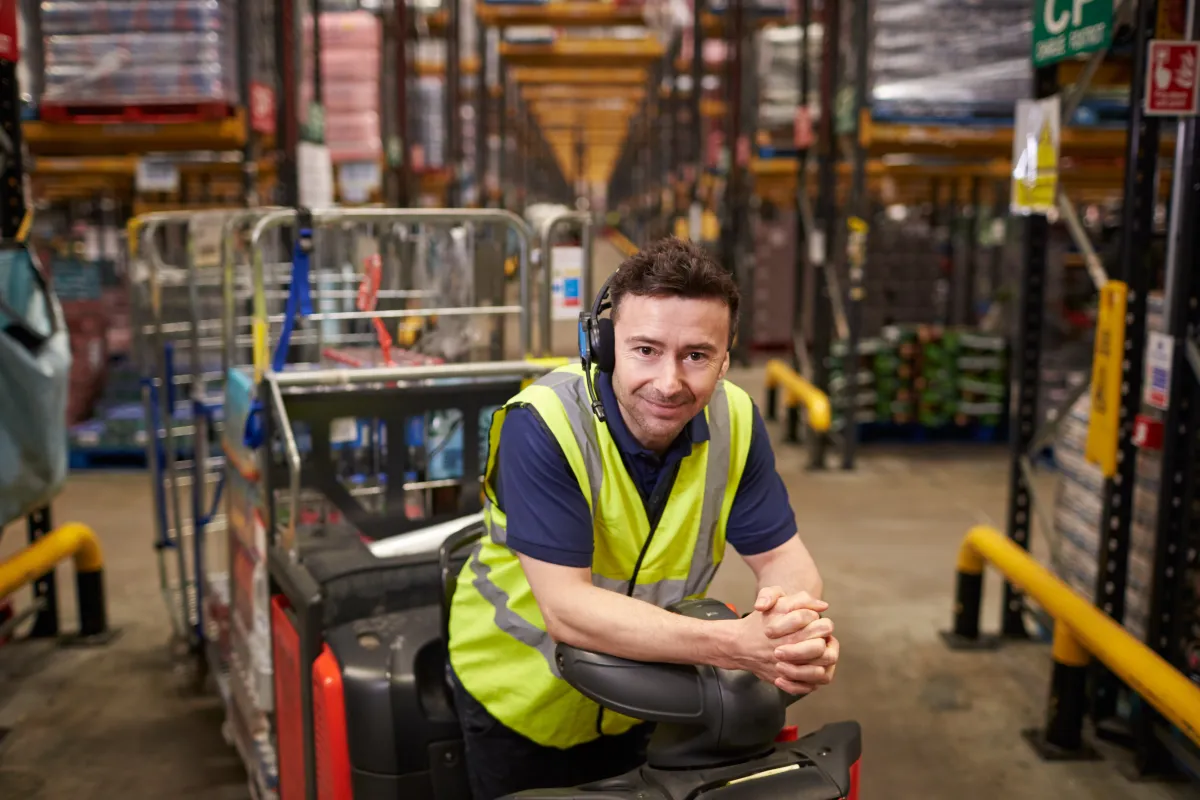 As COVID-19 spurred a surge in eCommerce, Mintsoft was instrumental in Black Bear's growth journey. The solution's automation capabilities streamlined operations, saving thousands of hours and substantial costs. The automated batching feature alone liberated hours previously spent on manual tasks. This efficiency boost facilitated a seamless scaling process, allowing Black Bear to channel their efforts toward strategic growth initiatives.
Some of the benefits of Mintsoft include:
Minimise time spent on managing inventory
Get orders out quicker and more accurately
Keep connected with 175+ pre-built API integrations
Streamlines warehouse operations
Barcode scanning on any Android device
Eliminate overselling products
Simplified invoicing for clients
Customisable paperwork and reporting
Data-driven decision making
Advanced rules engine to manage complex orders
"Access ERP is not a one-size-fits-all software package. Our enterprise resource planning suite is made up of a variety of products and solutions that can be combined with one another to connect different parts of your business with meaningful, actionable data," says Evan Puzey, General Manager ERP, The Access Group, Asia Pacific.
"As someone with decades of experience in the supply chain industry, I can honestly say that Access Mintsoft is the best solution on the market for supporting the complex and ever-changing needs of 3PLs, supply chain and ecommerce businesses. Our customer rave about it, and we are investing heavily in the continued development of this and our other product suite, including cloud-based Financial Management solution, Access Financials."
Recently, The Access Group acquired Fathom - a reporting, forecasting and financial insights business management solution to deliver insightful and fast reporting and analysis capabilities to small and medium businesses and their accounting firms. With this solution now seamlessly integrated with its flagship product, Access Financials, customers can take advantage of powerful reporting, fast cash flow forecasting and actionable financial insights, all in one solution.
This solution allows businesses to look to the future, gain clarity and confidence in business finances, and make better business decisions via the ability to predict cash inflows and outflows, powerful business insights, and in-depth reporting. Find out more about Access Cash Flow Forecasting here.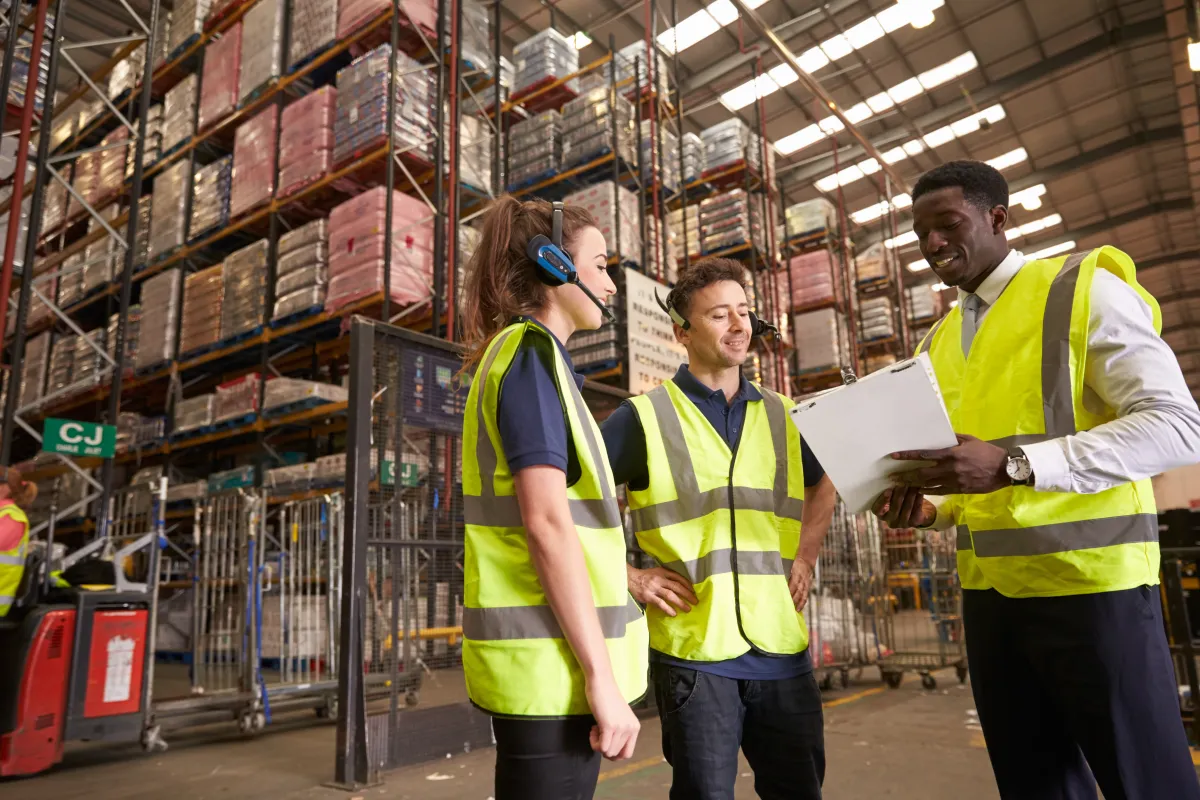 Solving the challenges of today
In the fast-paced world of retail, 3PL & fulfilment houses face numerous challenges that can hinder their productivity and increase the risk of errors. Manual tasks and administrative work often consume valuable time, leaving little room for efficiency and growth. That's where Mintsoft comes in. With its advanced platform and comprehensive features, Mintsoft assists warehouses in overcoming a multitude of challenges in their operations.
These challenges encompass manual tasks and administrative work, managing multiple online stores, time-consuming processes for 3PL operators, the need for visibility over inventory, real-time reporting with actionable insights, delivering a great customer experience, managing multiple customers across different platforms, and dealing with complexities in pick & pack, courier management, and billing. Mintsoft provides a comprehensive solution to address these overarching challenges by automating various aspects of warehouse management, streamlining processes, and enhancing visibility, ultimately improving efficiency and customer satisfaction in warehouse operations.
Did COVID-19 affect The Access Group's customers?
The COVID-19 pandemic has disrupted traditional retail models and forced businesses to adapt to the new normal. With physical stores closing and consumers staying at home, eCommerce has become the lifeline for both businesses and customers. According to a report by McKinsey & Company, eCommerce experienced ten years' worth of growth in just three months during the pandemic.
Contactless Delivery and Safety Measures: The pandemic made contactless delivery and safety measures crucial, increasing consumer confidence in online shopping.
Personalisation and Customisation: Tailored experiences and personalised offers are now expected, and businesses using data and technology to provide these are more likely to succeed.
Social Commerce and Influencer Marketing: Leveraging social media and influencers to reach and engage with customers has become a powerful strategy.
Mobile Commerce and App-Based Shopping: The growth of mobile commerce is driven by consumers' preference for convenient shopping experiences on mobile apps.
COVID-19 accelerated the move to remote working and the need for truly connected technology for many Australian businesses. With an increasing move to hybrid working styles, technology and the right solutions play a more crucial role than ever in enabling teams and individuals to work autonomously.
Being able to access and surface data and insights through a solution like Access Workspace means every employee in a business has the information they need at their fingertips to make informed decisions - anywhere, anytime.
As workforces continue to morph, businesses are actively assessing how technology can enable improved productivity and identify and inform growth opportunities. As a provider of business software solutions that deliver better ways of working, The Access Group is always seeking to understand how people work, how they want to work, and how organisations can better enable their people with the freedom to do more.