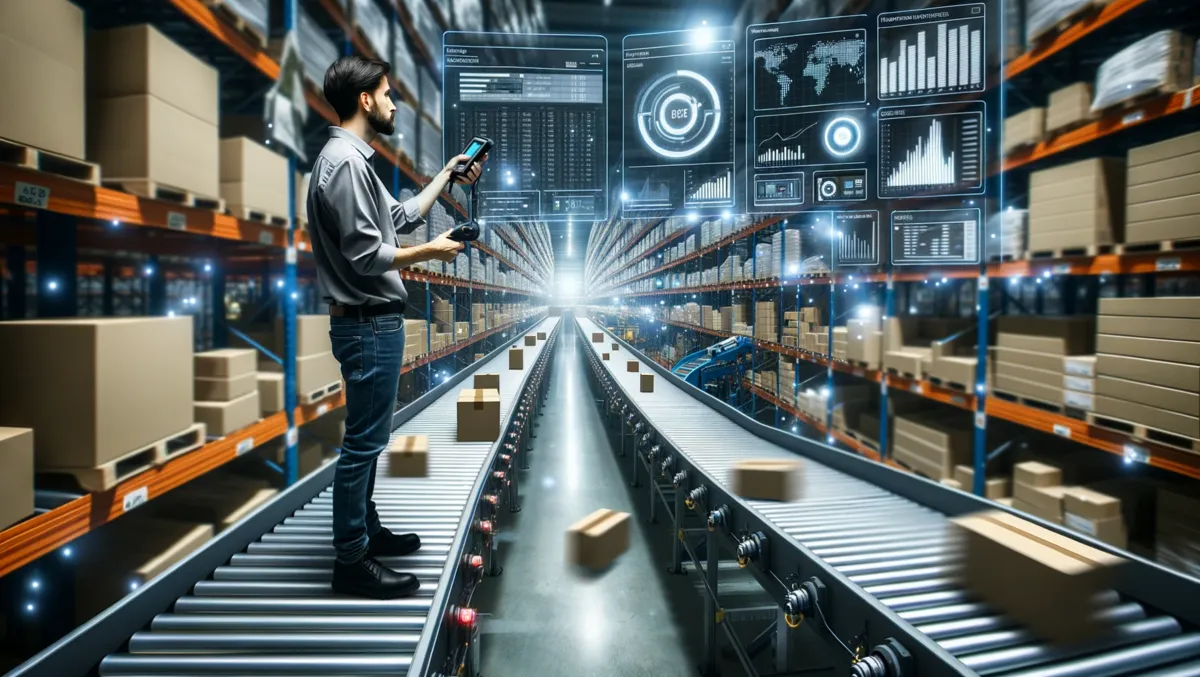 eBay and Shippit partner to simplify shipping of bulky items for small sellers
Wed, 18th Oct 2023
By Sean Mitchell, Publisher
eCommerce platform eBay and last-mile delivery platform Shippit have announced an innovative partnership aimed at simplifying shipment of heavier, bulkier items. The new collaboration provides small businesses and hobby sellers on eBay with access to top-grade shipping and fulfilment solutions that were traditionally only accessible to larger retailers. This new partnership intends to streamline the post-purchase experience, offer flexible shipping options, and ensure seamless delivery, fostering customer trust and satisfaction.
Chris Weaver, Shippit's Chief Commercial Officer, expressed his excitement about the partnership, endorsing the revolutionary effect it will have on smaller retailers. He said, "We're incredibly excited to partner with eBay, bringing the power of Shippit's last mile platform to its retailers who are looking to maximise their customer's lifetime value, while not sacrificing operating margins". By joining forces with eBay, Shippit is furthering its innovation, development, and ecosystem partnerships strategy, as seen from its integration with global eCommerce leaders like Uber, Wix and Shopline in the previous year.
The specifics of this partnership are aimed at managing larger and more challenging-to-send items. Currently, eBay sellers have access to a labels platform that allows them to quote, print, and pay for labels for items of up to 22kg. However, the integration with Shippit will enable sellers to ship heftier, denser items such as hardware, furniture, and electronics. Notably, in the last financial year, as many as 2.7 million deliveries, amounting to over AUD$2billion, over 22kg were shipped through the Shippit platform.
Parallel to the growing consumer demand for quick, convenient, and transparent delivery, the partnership will allow eBay sellers to provide seamless post-purchase experiences with reliable tracking notifications and dedicated delivery support. Sellers will gain access to flexible and efficient fulfilment solutions to streamline pick and pack workflows and make consistent, error-free fulfilment decisions. Additionally, it offers centralised control and access to leading carriers and exclusive delivery rates for flexible shipping options at checkout.
Emphasising the strategic investment of Shippit and the commitments to its customers, Weaver added, "We've spent the last nearly-10 years building the industry's most advanced shipping and fulfilment platform. But as the industry evolves, so too must Shippit. That's why we invest heavily in research and development, and in partnerships and integrations. By investing in that, we're investing in our customers and in our customers' customers. Partnering with eBay today - as well as Wix, Shopline, Uber and all those that will follow - is an endorsement, from the industry, of our mission to shape the future of retail and bring retailers, carriers, and consumers closer together."
Marie Griffiths, Head of Shipping and Trust at eBay Australia, commented on their strategic partnership with Shippit, expressing, "At eBay we are committed to delivering the most value possible to our sellers and that is why we selected Shippit to help power last mile delivery. Together with Shippit, our sellers are going to be able to build trust with their customers by meeting the delivery promises made - from the very first purchase. We can't wait to see our sellers capitalising on this partnership as soon as possible."
On a yearly basis, over 100 million deliveries are booked through the Shippit platform worldwide. Since its launch in 2014, it fulfilled over $7.5bn worth of eCommerce orders for thousands of retailers, underlining Shippit's indispensable role in the industry.