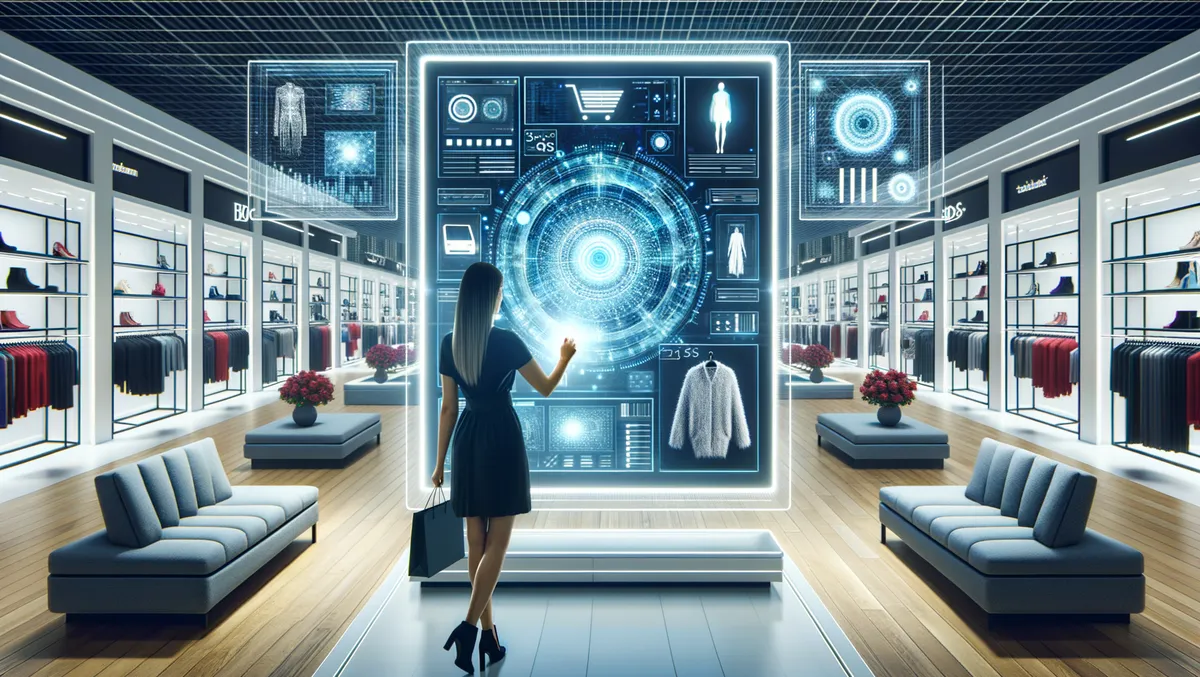 David Jones partners with NuORDER to digitise merchandising process
NuORDER by Lightspeed has partnered with Australia's leading department store, David Jones, to digitise its merchandising and buying process.
This collaboration forms part of David Jones' Vision 2025+ initiative. Under this initiative, the department store will use the NuORDER Assortments tool to preview collections, curate assortments, and digitally finalise orders. This process will be initiated in January with the women's international and designer ready-to-wear categories.
This partnership seeks to expedite David Jones' digital transformation by eliminating time-consuming manual procedures like data collection, sizing, and order writing. Consequently, the buyers will have more time to create an outstanding shopping experience.
With this technological upgrade, David Jones plans to kick manual spreadsheets to the curb. Instead, the buying team will use pre-populated data, automated rollups, and real-time collaboration tools for delivering a sophisticated omnichannel assortment.
NuORDER by Lightspeed's cutting-edge technology will empower David Jones to easily view and scrutinise their assortments across brands, categories, and attributes. It will enable buyers to adopt a more customer-centric approach in their range planning process, ensuring they deliver an exceptional online and in-store product offering.
David Jones buyers will utilise the platform's robust tagging and rollup capabilities, fostering collaboration with leadership and teams across the organisation to review investments in critical initiatives like exclusives. This will enhance their ability to create unique assortments for their customers.
Bridget Veals, General Manager Womenswear, Footwear, and Accessories at David Jones, expresses the company's dedication to providing customers with an exceptional omnichannel shopping experience. By incorporating NuORDER Assortments technology into their digital buying process, David Jones aims to offer well-curated premium shopping experiences online and in physical stores.
Adopting this technology is expected to improve customer access to high-quality products and enhance collaboration with brands, reflecting David Jones' commitment to elevating the overall shopping experience for its customers.
Bridget Veals says: "David Jones is committed to delivering an unparalleled omnichannel shopping experience for customers."
"Adopting the NuORDER Assortments technology as our new digital buying process will ensure that our teams provide customers with access to a well-planned premium shopping experience online and in stores while also enhancing our collaboration with brands."
Danielle Fairfield, Head of Retail for NuORDER by Lightspeed, is enthusiastic about collaborating with David Jones, a prominent Australian retailer known for its exceptional customer experience.
The partnership aims to bring about a digital transformation in David Jones' merchandising process. Through NuORDER's tools, David Jones will have the means to propel their Vision 2025 strategy with a primary focus on digital initiatives, aligning with the industry shift towards digital-first approaches.
Danielle Fairfield says: "We are thrilled to partner with David Jones, a leading Australian retailer known for their premium customer experience, to transform their merchandising process digitally."
"NuORDER will provide David Jones with the tools they need to advance their Vision 2025 strategy with a digital-first approach."
NuORDER by Lightspeed powers commerce and discovery for some of the world's best brands and retailers including Saks, Macy's, Nordstrom, Brunello Cucinelli, Rag & Bone, Kendra Scott, Barbour, Tecnica, Arc'teryx, and Shiseido.