BuyersCircle onboards profile of leading international brands
Fri, 14th Oct 2022
FYI, this story is more than a year old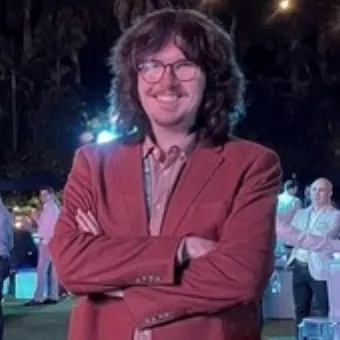 By Zach Thompson, News Editor
Over 100 new brands have been added to the BuyersCircle community in the last three months, now available for consumers to shop.
The onboarding of these international brands, including Tiffany & Co and Tommy Hilfiger, comes amid the company's significant growth, with monthly business revenue expected to reach 500% by the end of 2022.
Fashion icon Longchamp has also been added to the brand, as well as the popular premium beer brand Peroni.
BuyersCircle launched in 2019 and now has over 780,000 registered users in Australia alone.
In addition, the company's 2021 revenue of $7 million is predicted to go beyond $150 million by 2024 due to steady increases in affiliate marketing.
This is more than a 1,775% forecasted increase in growth trajectory in just two years, with plans for to expand globally in 2024.
The platform is also giving Australian influencers and budding entrepreneurs the opportunity to start their own eCommerce dropshipping business through a mobile app where anyone can open a virtual store in under five minutes.
BuyersCircle's platform allows users to share products and great deals within their own networks, including on popular social media platforms such as Facebook, Instagram, Pinterest and TikTok.
"Since being appointed as CEO, we've been very much focused around how we can take the platform to the next level and phase of growth, and we've been able to start doing just that," says Lance Eerhard, CEO, BuyersCircle.
"We have a plethora of major international brands being added to the platform, which is a testament to the growth and potential BuyersCircle harbours.
"It's incredible what our team has been able to achieve, and to see the likes of brands, including Tiffany & Co and Tommy Hilfiger, now available on the app for consumers to shop is absolutely wonderful. It shows our strategies for growth are in the right direction.
"We have enormous plans in motion set to roll out over the coming months to continue to take this platform to new heights and I can't wait to see where this journey continues to take us."
BuyersCiricle is a leader in social eCommerce and affiliate marketing, meaning its eTailers can monetise their social media channels by sharing unique quality products sourced locally and globally, with unique affiliate marketing links, to earn commission on all sales.
In addition, BuyersCircle is the only completely free, fully-integrated social eCommerce platform currently available that offers products with no set minimum order quantities to share and earn.
"The way we've been able to grow so quickly and steadily has ensured we have the right platform for these international brands to really take us to the next level," says Simon Reynolds, Chairman, BuyersCircle.
"I'm confident that with Mr Eerhard's strategic plan in place, we'll continue to venture outside our current ecosystem and into new markets over the next 12 months.
"BuyersCircle is truly the next step for our generation in the evolution of social-selling and I can't wait to see where we go next, especially with our new global brands onboard."