Partner content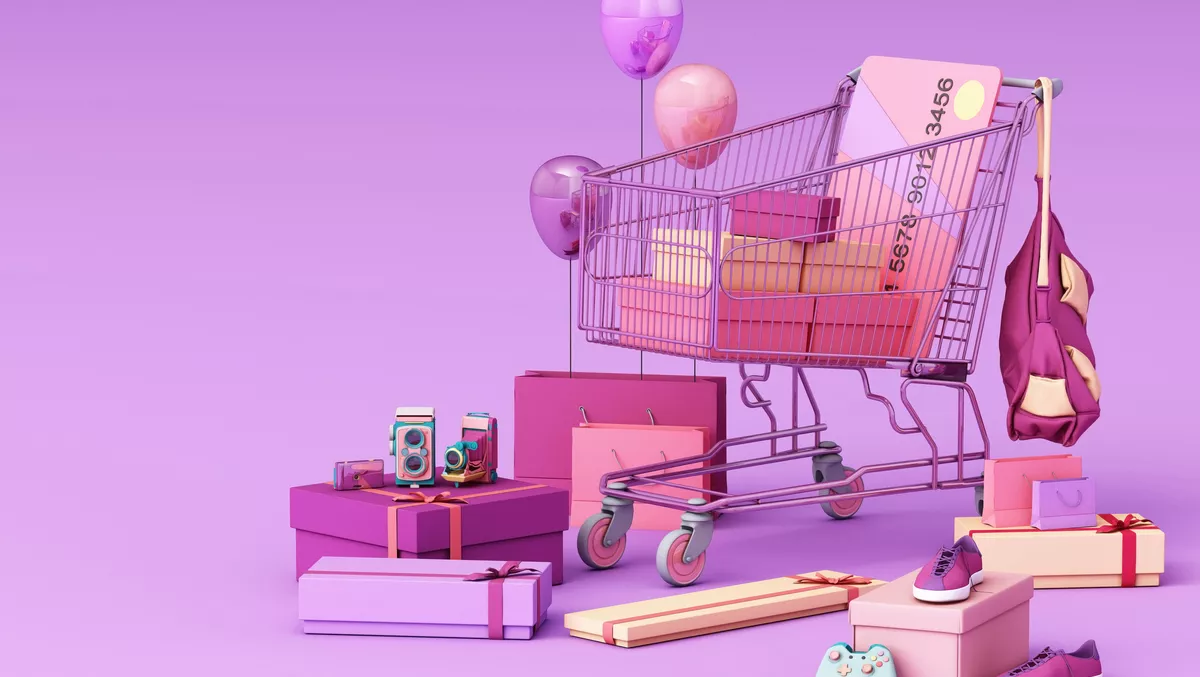 Breakfast bites - which is better for eCommerce - Black Friday or Boxing Day?
Black Friday originated from the United States, and over the last decade, it has transformed into one of the biggest events on the shopping calendar worldwide - including in Australia.
The last 18 months have caused an enormous consumer migration to online spending, which means that eCommerce and online retailers need to understand these new consumer buying habits through data and intelligence.
Last year, Black Friday and Boxing Day sales events witnessed a 50% increase in online traffic as consumers swapped trolleys for online carts.
Similarweb analysed online traffic from Australia's top 100 eCommerce sites to understand which sales events attracted shoppers and how shoppers responded.
Although Boxing Day sales have traditionally been perceived as a day when everyone flocks to physical stores, data says otherwise: for the past three years, online traffic for Boxing Day sales has been almost exactly the same as traffic for Black Friday sales.
In 2019, Black Friday traffic rose 21%, while Boxing Day traffic rose 7%, accounting for 40 million visits across both sales. Black Friday was the event of the year, performing slightly better than Boxing Day.
In 2020, Black Friday and Boxing Day sales traffic rose 50% year-on-year, accounting for 20 million more visits per event. It was clear consumers adapted to lockdowns and took their end-of-year shopping habits online.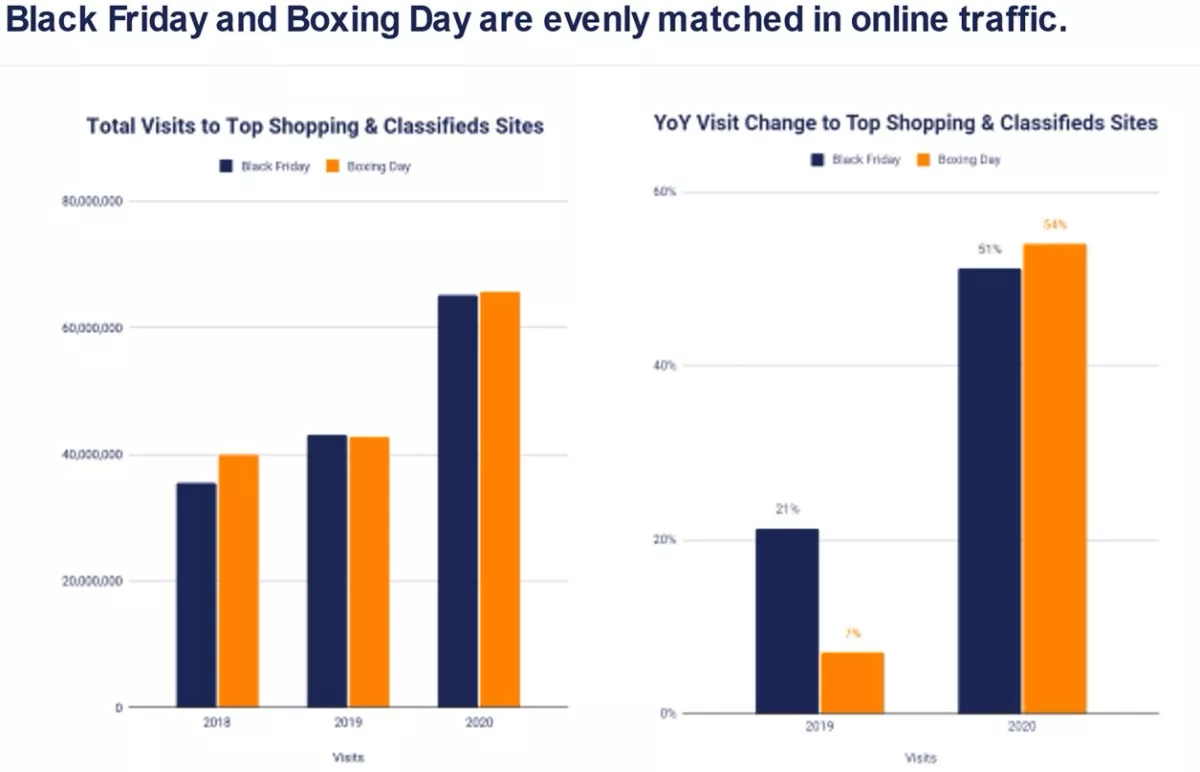 The pandemic accelerated the pace of eCommerce at breakneck speed while events such as Black Friday and Boxing Day continue to generate higher traffic growth rates every year.
It is clear businesses need to rethink their marketing investments and strategies to make the most of both shopping events and capitalise on consumer interest. Businesses need digital intelligence and data to understand consumer spending trends, stand out from the competition, and stay ahead of shifting customer demands.
Join Similarweb's virtual breakfast event at 8:30 am - 9:00 am on Thursday, 21st October 2021, for a deeper dive into these trends and to glean insights for your business.
Similarweb's sales manager Scott Rogers-Jones will take you through the insights and trends that change consumer attitudes and drive sales during Black Friday and Boxing Day.
You'll also receive a $20 Uber Eats voucher* to go towards a breakfast of your choice!

What: Similarweb's Breakfast bites: Black Friday v Boxing Day
When: 8:30 am-9:00 am on Thursday, 21st October
Bonus $20 Uber Eats voucher to go towards breakfast
Arm yourself with the eCommerce intel you need to master the shopping events of the year.
Related stories
Top stories